Save the Kline Property at York Road and Norristown Road
983
signers.
Add your name now!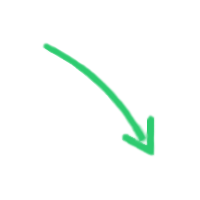 983

signers.

Almost there!

Add your voice!
Maxine K.
signed just now
Adam B.
signed just now
For everyone who would like to reach out to Warminster to express interest in saving the home. Here is the contact information.
http://warminstertownship.org/citizens-comments/
UPDATE: Tonight was the variance zoning hearing. Many neighbors came out to express their concerns for a change in variances including increased traffic, water problems and decreased home value. We explained the historical significance the house may hold to Warminster. The board decided to deny the variance change. One positive step in a journey to making this home return to its old glory.

REMINDER AND UPDATE: Meeting is this Wednesday, December 28th, 2016 at 7 pm. Please come and support the home from being developed. Let's be a voice for those that treasure the history of Warminster.
A tidbit of information: The home has been notated in deeds and tax reports as far back as the mid to late 1700's. The home originally was a stone home on plantation land per deeds. Rev. Matthew Wilson held funerals within the home. On the outside of the home from pictures taken in prior years, the doors are unique and do not match any other historical references for architecture. Rev. Matthew Wilson stated he believed there should be two doors, one for walking though upon entering the viewing and the other upon leaving. Per report it's the same on the inside.
Please be there and support the community.
UPDATED : New Meeting regarding the zoning, and property is on December 28th at 7pm at the Warminster Township Building. At the previous Warminster Meeting on November 29th with JAMP Development LLC, was a lot of questions and concerns from the Board and Residents regarding the property layout. Many questions still remain with the historical board, and what history this property holds. With doing research I was able to find this property may have been part of William Tennent Farm. There are some resources remarking the house has its distinct pillars due to Rev Matthew Wilson making the building more familiar to her home in Georgia. He was also a big part in the American Revolution. In addition, he was a prominent practicing physician in the area. He believed in providing vaccines at a time when vaccines were considered the obscurity and were extremely unpopular. He was thought of as outspoken and often spoke against the British Government inscribing liberty on his hat and telling his parishioners to go against the stamp act asking them to make them from home to speak out. He graduated from University of Pennsylvania. James Patriot Wilson Sr, his son, who was a lawyer, and was also involved in the church as a very respected preacher. Purchasing the home in 1827. He had a history of interacting with William Tennet having high respect for the Warminster Reverend and he was vocal for the Monument for William Tennent that stands today at the William Tennent house on York Road. He was often out spoken as his father. He also had ties to the Hart family as wells as the Engart family, which are part of the development of Warminster. His son, Rev. James P. Wilson Jr, opened a seminary on the Harsville Inn property at one time, as the Hartsville Inn was owned by the Wilson family before it was sold. After Rev. James P Wilson Sr passed away in 1830, his son sold the property to the Engarts 16 years later. Rev. James P Wilson Sr, requested to be buried near Rev. William Tennent and is located in the Neshaminy Cemetary.
Warminster is having a meeting November 29th 2016 at 7:30 pm to discuss A planning to build 14 townhouses & convert the house into additional units on the old Kline property at York Road and Norristown Road. Warminster doesn't need anymore housing units, this property should be turned into a landmark. Or possibly a park around the landmark so people can visit, and enjoy the history. The board should put into consideration the families that live here . And not allow a developer to destroy this property and add multi homes, while adding to the existing house. Per multiple reports the house, from prior agreements, was to be renovated and kept as is.
Please sign this petition and let's make attempt to stop this building process. Let's see this house saved, and used as landmark for restoration project to be done. With your signature and support I will present this to the board, in hopes they will consider what our community would like , and think about the families and support.

Warminster Agenda for this property. The Next meeting is December 28th 7p
http://warminstertownship.org/download/122816-zoni...

http://warminstertownship.org/download/112916-zoni...

Rev Matthew Wilson
https://www.jstor.org/stable/20084639?seq=1#page_s...
https://books.google.com/books?id=fS4aAAAAYAAJ&pg=...

James Patriot Wilson
http://www.thisday.pcahistory.org/tag/james-patrio...

https://books.google.com/books?id=xEsVAAAAYAAJ&pg=...

https://books.google.com/books?id=VMI_AAAAYAAJ&pg=...

https://books.google.com/books?id=6in7Upm6ob8C&pg=...

https://books.google.com/books?id=Ys4YAAAAYAAJ&pg=...

https://books.google.com/books?id=WnBJAAAAMAAJ&pg=...

http://www.archives.upenn.edu/primdocs/upl/upl1/up...