Stop the Demolition of the Kasteel van Mesen!
519
signers.
Add your name now!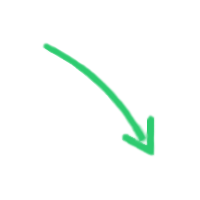 519

signers.

Almost there!

Add your voice!
Maxine K.
signed just now
Adam B.
signed just now

Sinds de 17e eeuw staat het kasteel van Mesen in z'n unieke schoonheid in de stad van Lede, België.
Het kasteel heeft eenroerigegeschiedenis achter de rug.Naast klooster en dochterschool is het in gebruik geweest als suikerfabriek enjeneverstokerij.

Aan de zuidvleugel kan je nog steeds de Neogotische kapel zien,wat nog steedsde prachtige architectuur laat zien van de laatste dagenvan het kasteel.

Het mooie historische gebouw in Oost Vlaanderen zal echter snel gesloopt worden tenbehoeve van flats en parekeerplaatsen.

Met deze petitie willen wij daar tegen demonstreren. We geven gehoor aan internationale klanken over het behoud van het Kasteel van Mesen: de kroon op de stad van Lede, België.


Beste Stad Lede,

Trek u aub terug van de geplande sloop van het Kasteel van Mesen. Samen zullen we manieren vinden van behoud van dit unieke moment in de geschiedenis.

Vernietig niet uw hoofd cultureel bezit, en teken ook deze petitie!

________________________________________________________
<?xml:namespace prefix = o ns = "urn:schemas-microsoft-com:office:office" />

Deutsch:



Seit Jahrhunderten steht das Kasteel van Mesen in seiner einzigartigen Schönheit in Lede, Belgien.

Das Kasteel blickt auf eine bewegte Vergangenheit zurück.
Neben seiner Bestimmung als Kloster und Internat einer christlichen Mädchenschule wurde das Kasteel ebenfalls industriell genutzt und so unter anderem Zucker und Genever darin hergestellt.
Im Südbau befindet sich die imposante Kapelle im neugotischen Stil, welche wie die gesamte erhaltenswerte Architektur einen Einblick in die vergangenen Tage des Kasteels gewährt.

Nun soll dieses geschichtsträchtige und prächtige Ensemble in Ost-Flandern abgerissen werden, damit dort Wohnungen und Parkplätze errichtet werden können.

Wir möchten mit dieser Petition aufzeigen, dass ein weitreichendes Interesse an der Erhaltung des Kasteels besteht, welches über die Grenzen von Lede und Belgien hinausgeht!

Sehr geehrte Stadt Lede,
bitte stoppen Sie den geplanten Abriss des Kasteels van Mesen. Gemeinsam ist es möglich, Wege zum Erhalt dieses einzigartigen Monumentes der Geschichte zu finden.
Zerstören Sie nicht Ihr wichtigstes Kulturgut und leisten auch Sie Ihre Unterschrift!________________________________________________________


English:



Since the 17th century the Castle of Mesen has been standing in it's unique beauty in the city of Lede, Begium.

The Castle has had an eventful and useful history.
Among its purpose as a abbey and a daughterschool, it was also used industrially for producing sugar und distill Genever.
In the southwing you can stuill find the impressive chapel which was built in neogothic style, that still provides a glimpse of the beautiful architecture and an insight into the past days of the Kasteel.

This beautiful and historical building in East-Flanders will soon be demolished to allow flats and parking spaces to be built on the ground where it stands.

We would like to demonstrate with this petition, that there is extensive and international concern about the maintenance of the Kasteel van Mesen, that resides in the town of Lede, Belgium!

Dear City of Lede,
please stop the planned demolition of the Castle of Mesen. Together we will be able to find ways of preservation for this unique monument of history.
Don´t destroy your main cultural possessions and also sign the petition!

________________________________________________________

Russia:

В течении столетий возвышается в своей неповторимой красоте замок в Lede(Бельгия).это сооружение напоминает о когда-то богатой событиями жизни.наряду со своим изначальным предназначением в качестве монастыря и интерната для девочек,он был также использован в промышленных целях:там производился сахар и другие товары.
в южной части строения находится впечатляющая своей монументальностью капелла в неоготическом стиле,которая как и весь замок в целом дает представление о ценности данного архитектурного обьекта.
и вот теперь такое великолепное творение зодчества восточной Фламандии будет снесено,чтобы на его месте построить жилые дома и паркинги.

Этой петицией мы хотим показать властям,что интерес в сохранении замка Van Mesen не ограничивается только лишь интересами города Леде и Бельгии.
________________________________________________________



Sponsor
This petition is a cooperation of various people from all over the world, all united with the same background: STOP THE DEMOLITION OF THE DOMEIN MESEN!! Petitie-Kasteel-van-Mesen.tk www.ipetitions.com/petition/save-the-kasteel-van-mesen/ This petition is hosted on a free petition-site. You dont have to donate to this site!!
Links