Save the GMHS Strength and Conditoning Program
32
people have signed this petition.
Add your name now!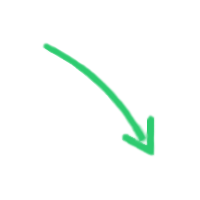 32

people

have signed.

Add your voice!
Maxine K.
signed just now
Adam B.
signed just now
There is an epidemic in The United States of America thataffectsone in three children and adolescents. This condition can leave children at risk for cardiovascular diseases such as high blood pressure and/or high cholesterol. It can plague those youth afflicted with a higher risk of developing life-altering diabetes, skeletal system problems, low self-esteem, and sleep apnea. Those are just the most immediate symptoms. As this monster continues to rage, it can increase a youth's chance of developing many kinds of cancer, having a stroke, heart disease, and osteoarthritis. So what is this monster called?
Childhood and adolescent obesity.
Who could ever imagine that something crammed down our throats constantly by numerous health organizations could really be so dreadful? But who could ever imagine that preventing this plight, though it sounds irreversible, is about changing a youth's lifestyle? Wouldn't it make sense for our country's education systems to provide as many programs as possible to change our youth's lifestyles to prevent obesity? Unfortunately, some schools cannot provide the funding for these programs, and those students and student athletes will suffer because of it. But I firmly believe that if Great Mills High School sees that enough people care about the health and performance of their students and student athletes, they will try and provide funding for their after-school and summer Strength and Conditioning program.
The Great Mills Strength and Conditioning program is a free program done by the school's Athletic Conditioning teacher and has been going on for many years now. The program is not just geared towards student athletes, but also towards regular students. Four days a week for an hour and a half, we battle childhood and adolescent obesity by engaging in much different kinds of work outs. We run, stretch, lift, squat and sweat our way through each week, and come back again and again. But we do not just come for the physical benefits of this amazing program, we also come for the social interactions.
Many friendships have been made and rekindled because of this program. Incoming freshman that join summer conditioning already have friends in the school by the time they start their first day, and this makes their years in high school less stressful and much more fun. This program also brings teams together before they're even officially teams. We have engaged in team building games in between intense workouts and built stronger and more effective teams because of them, which brings Great Mills more trophies and joy to our entire school. This program builds leaders to help push on those who fall behind and help them better themselves with the team. I have seen so many physical limitations broken and have broken some myself not only because of the physical training, but because of the people I train with. Without these people I would not believe that I can overcome my physical limitations and get back into the sport I love the most and contribute to my team.
The Great Mills High School Strength and Conditioning Program is truly a unbelievably amazing program, combatting childhood and adolescent obesity, promoting positive interaction between students, and helping each child realize their full potential through each work out. I truly believe,wholeheartedly, that this program should continue to be funded for a long time to come. I ask now that you, dear reader, support me in my endeavors and sign this petition.
Thank you for your contribution to my cause.
(Medical information taken for the official CDC website)