Save the ERI Performance Path for IECC 2015
51
people have signed this petition.
Add your name now!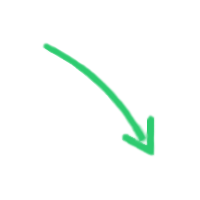 51

people

have signed.

Add your voice!
Maxine K.
signed just now
Adam B.
signed just now
UPDATE: On Monday, April 6th, the Illinois Residential Sub-Committee is meeting again to further discuss modifications to IECC 2015. This is a follow up from the Advisory Council meeting held on March 18th, when they sought to eliminate Section 406, which pertains to compliance via the ERI or performance path.

YOUR SUPPORT IS STILL NEEDED.

If you believe in keeping the performance path, please sign the petition and forward to all who want to move energy efficiency forward in Illinois.

-------------------------------------------------------------------------

This Wednesday, March 18th, the Illinois Energy Conservation Advisory Council will hold session to hear various sub-committee recommendations and possibly move to vote. One potential motion from the residential sub-committee seeks to remove Section 406 of the 2015 International Energy Conservation Code (IECC). This modification would take away the Energy Rating Index (ERI) performance path, thus eliminating a Home Energy Rating System (HERS) score or performance path to suffice for compliance of the code. We find this a detrimental step backwards in the progression of healthy homes and energy efficiency in the state.

The ERI/HERS path is being scrutinized for the following reasons:

1. Testing failure rates and reliability
2. Number of those licensed to provide the test
3. Quality of the test compared to other tests
4. Ability of code officials and builders to understand its application.

In response, we posit the following:

1. Testing failure rates and reliability - The QA process for HERS raters is ongoing and multi-tiered. RESNET, the organization that credentials HERS raters, requires that all raters not only successfully acquire advanced building science knowledge, but also undergo a series of supervised audits and reporting prior to certification. In addition, RESNET requires yearly QA reviews of all members, along with calibration checks for equipment used in the field. The current options – U-value alternative (UA) tradeoff using RESCHECK or 405 using REM/Rate or REM/design – contain no formal training, credentialing, or QA requirements.

2. Ability of raters to fulfill demand - There are are at least 30 RESNET raters in the state upon last review. Most raters need to hold additional jobs because demand for HERS projects are scarce. If you consider each rater doing 1 rating a day for 4 days a week, you would reach approximately 6000 total - which is more than there are housing/town home starts permitted.

3. Quality of the test in comparison to others - The HERS scoring index is the biggest certification group in the nation (for buildings certified), and is recognized by the DOE, EPA, and the IRS as a requirement for many initiatives. In addition to use in Illinois, HERS scores have successfully been implemented in several states and municipalities for demonstrating such compliance. Current options of QA or professional credentialing are often born out of RESNET's systems, as many UA and performance code reports are produced as a compliment to HERS ratings (with the knowledge that a QA process is in place). Many RESNET standards & protocols are also now an ANSI standard which means that the playing field is open for similar organizations choosing to adopt. Here is a listing of code compliant software available: http://goo.gl/bs0g87.

4. Ability of officials and builders to understand - Builders from across the state, including members of the Home Builders Association of Illinois, are advocating for the performance path as it is often less costly and provides more options to achieve and exceed code. Additionally, to account for an aging code official workforce, the International Code Council (the entity that develops the IECC) recently announced a partnership with RESNET that would outsource enforcement capabilities to HERS raters who go through the proper certification. With this trained workforce, and the relief that it will give to the code community, we now have a comprehensive, nationally accredited system that is able to handle the upcoming needs of the market.

WE NEED YOUR HELP. YOUR VOICE NEEDS TO BE HEARD.

If you support the retention of the ERI performance path, please add your name to the list of supporters seen below. Then forward this letter to any and all who want to see Illinois continue building healthier, more energy efficient homes.

Build a stronger Illinois. Keep the performance path in IECC 2015.