Save the Diablo Canyon Lands!
337
people have signed this petition.
Add your name now!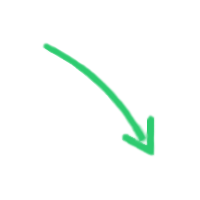 337

people

have signed.

Add your voice!
Maxine K.
signed just now
Adam B.
signed just now
Pacific Gas & Electric is closing its Diablo Canyon Nuclear Power Plant by 2025. Although not everyone agrees with this decision, it's happening, and it's a great opportunity to conserve and make available for public enjoyment the Diablo Canyon Lands, some 12,000 acres of unspoiled and scenic coastal bluffs and rugged mountains surrounding the plant that are no longer needed by PG&E.
This great opportunity lies in the hands of the San Luis Obispo County Board of Supervisors: John Peschong, Bruce Gibson, Adam Hill, Lynn Compton, and Debbie Arnold (or their successors).
Why? At its August 20, 2019 meeting, the Supervisors unanimously agreed to act as the lead agency for the California Environmental Quality Act (CEQA) process to decommission Diablo Canyon. And since no other state or local agency seems to want the job, it's likely a done deal. This means that SLO County will (1) prepare the Environmental Impact Report (EIR) for all decommissioning activities (including the removal of equipment, structures, and facilities), (2) issue permits to undertake those activities, and (3) identify necessary mitigation to offset the substantial impacts to the environment and local communities that are the unavoidable consequences of decommissioning.
This third item – mitigation – is where history will ultimately judge whether the SLO Supervisors faced or failed an opportunity of a lifetime. If they face the opportunity, a world-class outdoor public recreational area can be created, bringing tourism dollars to the region while protecting scenic views, natural habitat, and wildlife. If the Supervisors fail to seize this opportunity, they fail their constituents and these precious lands may go the way of Southern California.
Diablo Canyon's decommissioning will be the largest, most complex EIR ever undertaken by SLO County (costing some $4.8 billion). Likewise, the impacts created by the dismantling of all equipment, structure, and facilities will be the largest, most complex and mitigation-worthy event in SLO County history. The impacts arising from dismantling the massive industrial complex that is Diablo Canyon include decades of air and water quality degradation, dust, noise, and tens of thousands of trucks lumbering down Avila Beach Drive, carrying away countless tons of heavy construction debris.
This will be our burden to bear as residents of the Central Coast --- along with, of course, the existence of over 2500 metric tons of highly radioactive spent nuclear fuel (the most toxic substance known on Earth) that will likely remain in our backyard for decades or more to come.
So, it's fair to ask: what is the appropriate mitigation for this jaw-dropping decommissioning burden? At a very minimum, it is the conservation of the Diablo Canyon Lands. All 12,000 acres. The Supervisors need to require this outcome as a meaningful offset for what our community will endure these next several decades.
Conserving the Diablo Canyon Lands – for hiking, biking, horseback riding, camping, and natural resource protection -- is not a new notion. In 2000, the "Dream Initiative" was placed on SLO County's ballot and passed by 75% of the popular vote. An advisory measure, it urged the SLO Board of Supervisors to enact policies to conserve and make available for public access all of the Diablo Canyon Lands after plant closure. The measure was supported broadly, by unanimous vote of all five then-Supervisors; our representatives in Congress, the State Senate, and the Assembly; local governmental entities; chambers of commerce; environmental organizations; and PG&E itself.
Additionally, in 2018 the future of the Diablo Canyon Lands was considered by the Diablo Canyon Decommissioning Engagement Panel, a group of local representatives tasked by PG&E and the California Public Utilities Commission to solicit public input about decommissioning. During an extensive public
engagement process, the community provided input about what they'd envision for the future of the lands. With near unanimity, the public called for their conservation and public access.
Twenty years ago, the then-SLO County Supervisors recognized the momentous opportunity to save the Diablo Canyon Lands once the plant was decommissioned. Notwithstanding deep philosophical divisions, they transcended politics to speak with one voice. We thank then-Supervisors Harry Ovitt, Shirley Bianchi, Peg Pinard, Katcho Achadjian, and Mike Ryan for their action and foresight. We now call upon our current Supervisors to implement the express will of the voters and to create a legacy for which they will always be remembered.