Save the Amazon Rainforest
60
people have signed this petition.
Add your name now!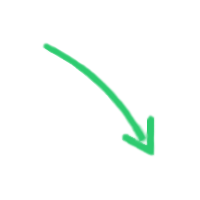 60

people

have signed.

Add your voice!
Maxine K.
signed just now
Adam B.
signed just now
Save the Amazon Rainforest
My name is Nydia and I speak for the trees. I'm a sixth grade student at a school in Managua, Nicaragua. Between January 1st and December 31, there are more than 5 billion trees cut down, wrote Ran in article "How many trees are cut down every year?"
In the great Amazon forest, loggers accidentally cut down the Samauma Tree, according to world's daily report. This tree is the oldest in the Amazon forest and was more than 5,800 years old. It was close to be 40 meters in height. From 1991 and 2014, deforestation has tripled. One hundred acre of trees are destroyed every minute. Every tree that falls, more and more animals die.
My petition is asking to have a better protection and consideration for the trees in the Amazon Rainforest. I believe that this Rainforest is beautiful and full with living organisms that need to conserve their home. Would you like some weird dude to just destroy your house that you have been living for your whole life? I know I wouldn't, obviously. If the Amazon Rainforest runs out of trees, people would say "replant" ,but trees are like humans. You can't just kill one and have another one. Also, trees take time to grow. Sometimes a lot.
Seventy percent of the Earth's animals and plants have a habitat in the forests and because of humans, millions lose their homes and most probably their lives, according to national geographic. The whole planet Earth's rainforests could completely disappear in a period of 100 years, if we continue at this current rate. In addition, trees protect species from sunlight so, temperatures will increase and organisms will not survive. Trees also absorb greenhouse gases that play a big role in global warming, (that is a big conflict this century.) The Amazon Rainforest is home to diverse trees and animals. If people continue to destroy trees like this in the Amazon, there will be no Amazon in a short period of time.
In conclusion, if we don't protect the Amazon Rainforest trees,it will disappear forever. Rainforests are a very important ecosystems on Earth and their conservation has to improve. Security is everything because there is always going to be that person that wants to cause harm. "Unless someone like you cares a whole awful lot, nothing is going to get better. It's not," Dr.Seuss.
Bibliography:
Ran, Brant. "How Many Trees Are Cut down Every Year?" Www.ran.org. Brant Ran, n.d. Web. 22 Apr. 2008. .
Flanagan, Bob. "Loggers Accidentally Cut Down the World's Oldest Tree in Amazon Forest." Worldnewsdailyreport. N.p., n.d. Web. 6 Dec. 2014. <http://worldnewsdailyreport.com/loggers-accidental...
Anonymous. "Rain Forests Threats." Www.nationalgeographic.com. N.p., n.d. Web. .