Save the 2020 IHSAA Boys Golf Season
118
people have signed this petition.
Add your name now!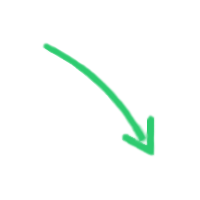 118

people

have signed.

Add your voice!
Maxine K.
signed just now
Adam B.
signed just now
Unlike so many other sports, golf is a game that can still be played while observing our social distancing guidelines. In fact, our own state governor declared that golf courses could remain open with some modified operations. It is one of the few public places deemed safe enough to be when we apply our cdc guidelines. I believe we can still have our 2020 season with similar modifications. Much like coaches contact during the round, or double par rules during events, local rules aren't anything new in our game.

SURFACE TRANSMISSIONS: Golf courses, at the state's recommendation, have removed things like rakes to prevent surface contact of the corona virus. We can make a local rule that allows us to move the ball, no closer to the hole, to another spot in the bunker or rake with our feet. We can make the rule that the flagstick must remain in the hole at all times to prevent surface transmissions. We can also do things with scorecards where we keep 2 scores on one card and just read those to the tournament director instead of turning them in. We do not share our clubs or golf balls . We can eliminate surface transmissions.

SOCIAL DISTANCING: Obviously, we know that we should stay six feet apart at all times. This is the length of two wedges. I would guess that 90% of the time we are at least that far apart during a round anyway. We can make rules such as no one closer than 10 feet to the pin when someone is making a putt. Only one person on the tee box at a time. During warmups, we can space out on the range and even take turns. The same can be said for the practice green. We can eliminate pre and post round handshakes as well.


COMMUTING: Most events during the week involve 2 or 3 teams at most. Saturday invitationals have significantly more. Schools can choose how they would want their team to get to an event. Unlike other team sports however, golf teams usually only play 5 players. Just 5. For bus rides, a simple rule like one player per seat, two per row, using every other row would keep us at the recommended six feet of social distancing. If buses are not an option, then our parents can take us in our family's car. This too can be managed.

CLOSED SCHOOLS: Most schools like mine are only closed physically. I still attend class through my iPad and my attendance is taken. I'm still completing classes, earning grades, and working towards my diploma. E-Learning days still count as classroom days for the purpose of earning my diploma. I believe the IHSAA can do the same and allow our season to begin immediately.
I conclude that our sport is a unique one. We self police our game's rules and I believe we can handle a few more guidelines. Some sports may find our playing as unfair, but the IHSAA has already demonstrated it can apply things differently by sport. Wrestling was able to finish their championships with a high amount of direct human contact. Gymnastics was allowed to finish their championship, just without spectators. Basketball though, was cancelled. While this wasn't fair to basketball players, teams, and coaches, it was done out of safety. I've demonstrated that we can compete safely and therefore should be allowed to.
SIGN THE PETITION: SAVE OUR SEASON