SAVE SFA
2054
signers.
Add your name now!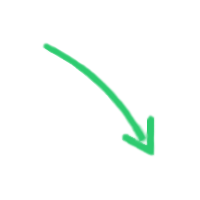 2054

signers.

Almost there!

Add your voice!
Maxine K.
signed just now
Adam B.
signed just now
To Cardinal O'Malley, Superintendent Carroll, Associate Superintendent Hultzman, Fr. Clifford and Principal Cote:
We, the parents, grandparents, families and students of St. Francis of Assisi School in Braintree, MA respectfully request that we be given a reprieve from the closing announcement we received word of only 3 short weeks before the end of the school year. The letter from the school states that declining enrollment is the reason for the abrupt decision. Parents were never made aware that the decline was significant enough to even think about closing – never mind pulling the rug out from under families right at the end of the school year in the middle of a pandemic. The actions--or, rather, inactions--taken by the Catholic Schools Office, Superintendent, and the administration at SFA appear to demonstrate a clear disregard for our community, an ignorance of the needs of our children, and a neglect of the responsibilities entrusted to you are shepards and leaders of this school.
The faculty and students of SFA have been incredible over these last 11 weeks. The school community really came together and made remote learning work and it is something to take great pride in. In fact, our school's response to remote learning has distinguished us from a large number of schools in the surrounding area, particularly all the local public schools. SFA has not missed a beat, immediately transitioning to virtual learning and demonstrating yet again what makes us different and special. It has not been easy though for the students to be away from their friends and the knowledge that they will all be together again in September is what makes it easier. To have them hear that they need to start a new school, in the middle of a pandemic, and separate from friends and faculty that many have grown up with is too much to ask. All of these students have endured enough social and emotional adjustments and to ask them to completely leave what is familiar to them is cruel. The families who have chosen to invest our time and money in SFA, and entrust our children to this community, have done so because both our community and our children are unique and special. Many of them have needs that cannot and will not be accommodated at other schools. To tell them that this is it – you will not be able to say goodbye to your lifelong friends, to your teachers and staff members, to the building that holds so many memories is not only damaging but could in fact be scarring.
We should have been made aware of what we were facing. We were never given the opportunity to make a difference. As has been made clear, certain members of the administration were aware of financial and enrollment difficulties well before this pandemic. While we acknowledge that the current state of the world has affected our school--and every other private school--it is not the reason for this. To have neglected to allow us the opportunity to salvage our school and our community is a dereliction of duties and a complete failure to the children who should be sheparded through SFA. Our children have been shuttled to the end of the to-do list, while our church has instead focused on burying the dead, instead of nurturing the lives of the future of the Catholic church. Decisions have been made for our community despite a total failure to engage with families or focus on school finances and enrollment. This is not Christ-like. This does not endear any of our families to the continued use of Catholic education, or to patronize and financially support a church that has left its youngest sheep out to pasture.
SFA's community stands in a unique position for which many schools strive to achieve and that is its incredible diversity. Students and their families come from many different racial, ethnic, and even socioeconomic backgrounds. Walking through the school, one can visibly see that the SFA community is one where a strong sense of belonging is being fostered for our students by our teachers. This sense of belonging is crucial to all our families, but in particular to our families of color. To take that away from the children, especially in light of the recent events in the nation, would be negatively impactful. SFA is more than simply a school building for these children. It is their second home, a home that a lot of them count on for their meals, their support, their identity. Dismantling the school would be a detrimental loss for all our communities, but especially for our students of color who have come to feel included and heard here at SFA.
Other parochial schools in the area have publicly acknowledged enrollment weaknesses and are working together to keep their schools open. Why not here? Had we been given notice, time, and the opportunity, there are a number of ways in which our community would have come together and found a realistic solution. The fact that a neighboring town has done that demonstrates what a shameful situation we've been left in.
Please give us that chance. Please consider opening for the 20-21 School Year and then we can all work together to do what we need to do for the future of our school. Please do not end this year like this and make an already incredibly tough time infinitely harder for your students. SFA has been open for 59 years, and has always pledged to care for its students. If SFA, the Catholic Schools Office, and the Archdiocese of Boston care for our students, they will provide us with the opportunity to remain open and allow the parents and families who love this school to cure the current issues.
Sincerely,
SFA Parents & Students