Save SARMS
85
people have signed this petition.
Add your name now!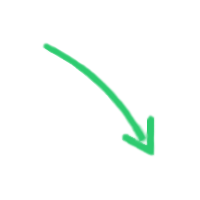 85

people

have signed.

Add your voice!
Maxine K.
signed just now
Adam B.
signed just now
What are SARMs?
Selective Androgen Receptor Modulators (SARMs) are a class of therapeutic compounds that have similar properties to anabolic agents, but with reduced androgenic properties. This property allows SARMs the advantage of androgen-receptor specificity, tissue selectivity, and the lack of steroid-related side effects. Some potential side effects of anabolic steroid use include acne, liver damage, breast tissue development, and shrinking of the testicle in males, and deepening of the voice, growth of hair on the face, stomach, upper back, and abnormal menstrual cycles in females. SARMs have the ability to differentiate between anabolic and androgenic activities, and this provides the potential for therapeutic opportunities in a variety of medical conditions including muscle-wasting diseases, osteoporosis, cancer, and hypogonadism.
SARMS are available to researchers only and are not intended for Human Consumption. There are no serious safety concerns that are listed below that could affect the research of these SARMS. They are not marketed and sold as dietary supplements.
Hatch, Whitehouse Introduce Legislation to Empower DEA's Regulation of SARMs
Washington, DC— US Senators Orrin Hatch (R-UT) and Sheldon Whitehouse (D-RI) introduced the SARMs Control Act of 2018. Selective androgen receptor modulators, or SARMs, are synthetic drugs designed to mimic the effects of testosterone. This bipartisan bill builds on the success of the Designer Anabolic Steroids Control Act of 2014 by extending the Drug Enforcement Administration's authority to regulate anabolic steroids to include SARMs.
SARMs are associated with serious safety concerns, including the potential to increase the risk of heart attack or stroke and life-threatening reactions like liver damage. They are not approved by the Food and Drug Administration (FDA) for human use, they are illegally marketed and sold as dietary supplements, and they are banned in all professional and college sports.
"SARMs are synthetic drugs that have negative effects similar to those of anabolic steroids," Hatch said. "Even though SARMS are not approved by the FDA for human use and pose the same safety risks as anabolic steroids, they have proliferated under a regime in which they are not subject to the same controls. The SARMs Control Act closes this loophole to ensure that the DEA has the authority it needs to prevent abuse and diversion of these dangerous substances."
"American consumers deserve to know if they're buying seriously dangerous drugs slipped into everyday dietary supplements," said Whitehouse. "This bipartisan legislation will build on successful anti-designer steroids legislation we've already passed to help protect American consumers."
Sign this petition if you agree that this regulation of SARMS is not needed.