Save Raga, the creative heart of Malhar
263
signers.
Add your name now!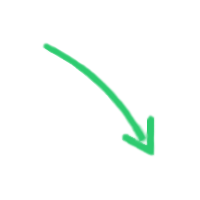 263

signers.

Almost there!

Add your voice!
Maxine K.
signed just now
Adam B.
signed just now
Dear Sir,
We, the alumni of St. Xavier's College, Mumbai, were quite alarmed to hear of a proposal to shut Raga down as a separate department in Malhar.
Raga was, for many of us, a portal into the magical world of words, replete with story-spinners and truth-tellers, the sharp-eyed and the wide-eyed; it drew together all the inveterate bookworms and clever misfits and gave them space to fuel each other's enthusiasms for reading and writing. That early encouragement has made us Raga alums into academics, journalists, editors and authors, and each one of us will tell you it happened because there was a special niche in a very special college festival for these talents: a nursery for writers, with their efforts over months finally blossoming in print on the day of the festival.
Raga was also, for many of us, our very first engagement with publishing, helping us hone skills ranging from editing to copywriting to publication design, down to working with advertisers and visiting cramped, hectic printing offices to turn all this into the final, physical product.
But Raga is not just about the team itself. What is Raga to Malhar? Functionally, it is a busy army of wordsmiths, employed in putting together professional press releases and crucial marketing brochures. It is also the custodian of Malhar's identity, bringing the festival alive on the website, and giving it crispness and clarity through the Rules and Regulations book. And Raga goes far beyond function; in producing regular newsletters, and in celebrating the best parts of Malhar in print, it nurtures the very spirit of the festival.
What is Raga to festival-goers? The Raga is a precious guide to clueless visitors, so they can unravel the chaos that is the campus on the final days, and make their way to just the events and spectacles they came to see; and it is a little souvenir for them to take home, full of wit and insight.
The skill sets required for this kind of creative work—openness, experimentation, delighting in ideas and wandering in search of inspiration—need a space of their own, a team of their own, and an OC of their own. To ask LA to do the work of Raga is to hobble both departments. LA must remain free to focus on what it does best, designing and organizing large, successful events, with all the management skills and attention to detail these tasks entail.
To blame costs for shutting down Raga is unconvincing. Malhar is funded by advertisers, and the only advertisements the visitor carries home with them is the newspaper. Raga has always earned money for Malhar (even though everything it does for the festival would more than merit its sustenance). If by chance the commercial potential of a publication with a focused, captive target audience, an audience advertisers yearn to woo, is not being realized, it is an opportunity that Malhar is failing to exploit. Raga will never be a cost item.
We hope that in reading this letter, you have come to understand just what the value of Raga is, to us alumni, to your current students, and to the spirit of Malhar in general. All college festivals have learnt from the Raga (and have even been known to plagiarise from it) and have come up with their own publications and their own creative departments. We would hate to see St. Xavier's College, the very home of creativity and excellence, to be the first to take the regressive step of shutting down Raga. So, we are sure, would you.