Save Quarry Park
119
signers.
Add your name now!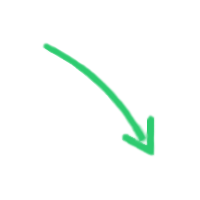 119

signers.

Almost there!

Add your voice!
Maxine K.
signed just now
Adam B.
signed just now
Hello,
Please read below and help us Save Quarry Park.
Now if you don't have the time to read the whole thing then below is what your signature represents:
'I would like the development of Quarry Park to be formally recognized by the City of Calgary as an official community.'

(if that is enough for you please click sign petition on the right ------> :)
For full details please read below:
My name is Tarek Hageahmad. I am a husband to a beautiful wife, a father to an amazing little boy and earn a living as a real estate agent for CIR Realty.

For the purpose of this petition I am simply a concerned citizen.

My concern is with a change that could:
Decrease the value of homes in Quarry Park.
Decrease the value of homes in communities surrounding Quarry Park.
Decrease the overall brand power of Calgary ingenuity.
Sounds serious right? We believe it is!
As of January 5th 2016 The Calgary Real Estate Board (CREB) is aligning its community names and districts with the City of Calgary.
And that means...?
Believe it or not it means Quarry Park will no longer be listed on the MLS system as a community.
( Brokers and Agents use The MLS system to list a home for sale. On the listing it indicates the community the home is located in.)
Why?
According to a CREB document the MLS System has built up a collection of community names that no longer exist, or never formally existed in the first place. Aligning with the City of Calgary community names and districts will clean up their data and create a more reliable tool.
...And for the most part I absolutley agree with CREB and The City of Calgary increasing efficiency...who wouldn't.
However in this case it is my firm belief....
Quarry Park should not be lost in this particular efficiency shuffle.
Quarry Park should be formally listed as a community.
Quarry Park should not be removed from the MLS system on January 5th 2016.
Not now...not ever...and this petition can Save Quarry Park.
So why does Quarry Park deserve special consideration?
Because the community known as Quarry Park has a tremendous amount of Brand power!
Take a second and ask yourself. .."When I hear the name Quarry Park, what comes to mind"?
For example:
Quarry Park has made local, provincial and national headlines for its work/live balance vision.
Quarry Park is home to national/international organizations including; Jacobs an international engineering firm, Bayer Crop science, Cardel Homes, TD Canada Trust commercial banking and Imperial Oil to name a few.
The Quarry Park Child development centre - Canada's largest privately funded childcare facility with capacity for up to 350 children.
A state of the art 96,000 sq.foot recreation facility opening soon housing everything from laned swimming and a multi purpose gymnasium to a full service public library.
Even Global News recently took their show on the road to showcase Quarry Park as a
"mini-downtown" and a testament to brilliant community planning.
It's so well designed...neighbouring communities often use Quarry Park as a selling perk when marketing a property as simply living nearby increases a homeowners quality of life.
Those are just a few examples of what makes Quarry Park such an amazing community.
However, it is my next point that will help explain why both CREB and the City of Calgary need to get behind this petition and Save Quarry Park.
As a real estate agent who is constantly examining home values and answering the question "how much do you think my home is worth?"... my professional opinion is Quarry Park and the surrounding communities long term value may be negatively affected by this re-classification on MLS.
But as a former broadcast journalist who has traveled across Canada, I truly feel Quarry Park is unlike any other community in Calgary, even Canada. It is a testament to the world about how with vision and leadership, a city plagued with growing pains can responsibly overcome significant challenges by involving numerous stakeholders and investing time and money into a long-term solution.
As such it is not only the potential drop of homes values in Quarry Park, Douglasdale, Douglas Glen, Riverbend and Ogden that is in jeopardy.
But also the brand power of intelligent ingenuity Quarry Park brings to the City of Calgary on a local, provincial and national stage.
Quarry Park represents how Calgarians as a whole pro-actively adapt to on-going challenges.
Quarry Park is a place where thousands of people work and call home.
Quarry Park is a community.
Please sign this petition - not just because thousands of people may lose a few percentage points on their real estate investment....but because local government, commercial industry and everyday citizens...better known to you and me as Calgarians... built an amazing community.
Isn't that worth saving?
Save Quarry Park!
Sincerely,
Tarek Hageahmad
CIR Realty
403 466 0464
tarekhag@gmail.com
www.calgaryhomereporter.com