Save Project 9-6-1
19
people have signed this petition.
Add your name now!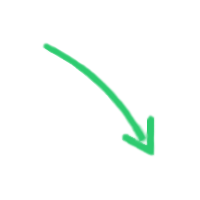 19

people

have signed.

Add your voice!
Maxine K.
signed just now
Adam B.
signed just now
The week of August 27th was a dark time for Atlanta rock radio. On August 29th at 7:00pm, Atlanta powerhouse rock station Project 9-6-1 went dark and was replaced with a new station- Power 96.1, yet another Top 40/pop station in Atlanta. As if this wasn't enough, heritage alternative rock station 99X closed their doors for the second time just two days later. Less than a month before this, adult alternative rocker 92.9 davefm announced that they would be flipping formats to sports/talk sometime in October.

To recap - as of this week three of Atlanta's big rock stations have been silenced in favor of music and talk genres already well represented in our radio market. This press release is an open call to arms to stand against the corporations who would take our rock radio away, and more importantly, take away everything that makes this city unique. We ask you to stand together with the Project Family (facebook.com/SaveOurProject) and let the radio corporations responsible for this- namely CBS Radio, Clear Channel, and Cumulus - know that cutting these stations is not in the best interest of music fans both in and out of Atlanta. As fans of music, you should always have a choice. The corporations controlling these stations look to strip you of that choice.

Take a stand now with the Project Family at facebook.com/SaveOurProject as they fight not only for the three radio stations in jeopardy, but for all Atlanta art in general. Radio is just the beginning. Imagine a city with no local arts presence. No iconic music venues. No local music. No local businesses. No parks. No landmarks. No history. This is where we're headed.

Educate yourself on the current status of local music, broadcast, and the arts in your city. Local businesses all over Atlanta are closing their doors. Local stages are closing their curtains to actors and musicians alike. Old, classic theaters are being run out of town or converted into 3D-theater abominations. Record stores that we grew up in are now backed into a corner with nothing to do but sell their properties. Art galleries are wholesaling their paintings and becoming "online galleries." Heritage recording studios are no longer rolling tape, and local television is going dark. Our landmarks are being torn asunder and converted into office complexes, tax preparation businesses, and gold buying stores.

Make your own decisions. Don't be stagnant and let the corporations decide for you. You directly control whether these things exist. If you go a hole-in-the-wall local coffee shop you've never been to, buy a cup of coffee. If you see a great singer/songwriter at a bar, pick up their album. If you see an old movie at a classic theater, buy some popcorn too. If you love a radio station, support them. Go to their events. Call and make requests. If you have a PPM meter (the ratings meter used to rate radio stations), keep it on when you listen to these stations! Don't leave it at home because you think it's "not that important."

In closing, if you don't want to support these things then don't but please let it be a conscious choice. Don't just be a follower. Don't sit by idly and let someone else make these decisions for you. Let these corporations know that we've earned the right to have this music on our airwaves or at the very least, remind them that if they don't think we've earned it they can at least agree that it's been bought and paid for in concert tickets, record sales, and merchandise sales.