Save the ground level retail space at the Pelissier Street Parking Garage
200
people have signed this petition.
Add your name now!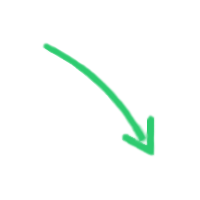 200

people

have signed.

Add your voice!
MaryBeth Renaud
signed recently
Drew Hytt - HYTT FIL...
signed recently
Save the ground level retail spaces at the Pelissier Street Parking Garage
The Downtown Windsor Business Improvement Association (DWBIA) implores you to sign this petition to save the ground level retail spaces at the Pelissier Street Parking Garage.
On Monday June 15, 2015, City Council will discuss a recommendation made by Administration to gut the existing retail spaces at the Pelissier Street Parking Garage, and convert them to 42 parking spaces.
The DWBIA is strongly opposed to this recommendation for the following reasons:
There is no demand for additional parking spaces at the Garage, and no evidence to indicate that there will be one in the near future.
The City of Windsor's Official Plan designates Pelissier Street as a themed street. This recommendation directly contradicts that provision.
The rationale behind this recommendation is that it will be too costly for the City to fix the building's outstanding structural issues caused by the City's own neglect. The parallel is very similar to that of the Paul Martin Building. The City of Windsor called on the Federal Government to take responsibility for the dismal state of its building. Should the City of Windsor not be held to the same standards? If the City did not condone the actions of the Federal Government as an absentee landlord, why should the public condone the same actions from its municipal government?
This recommendation will create an eyesore in an area of the downtown that is in need of foot traffic and pedestrian-friendly activity.
Converting these retail spaces to parking will greatly devalue adjacent commercial and residential properties; an outcome all downtown property owners are highly opposed to.
Please sign the petition and help us Save Pelissier Street! It is our hope that this petition will not only save the retail spaces at the Pelissier Street Parking Garage, it will encourage City Council to invest in the Garage and make the necessary financial commitment to repair the main floor of the Garage which, due to the City's own neglect, has been allowed to fall into a state of disrepair.
Thank you for your consideration and support.