Save Our Teenagers
119
signers.
Add your name now!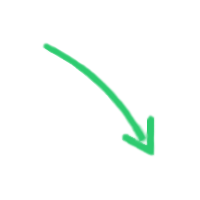 119

signers.

Almost there!

Add your voice!
Maxine K.
signed just now
Adam B.
signed just now
How many teenagers do you know that are extremely stressed, depressed or have other mental health disorders? I guarantee you it's more than you think. So many teenagers have grown up learning to hide their feelings, not wanting to sound stupid or be judged, we've grown up in a world where judging someone is almost considered normal.
1 in 10 young people aged between 5 and 16 have a mental health disorder, that's roughly 3 people per class of students.
So many teenagers just aren't getting the help they deserve.
Why?
Well quite honestly I don't think it's available, you hear about these charities and organisations that supposedly assist you in your time of need. However most teenagers are not willing to ring up a big company and tell someone completely random about all their problems. It's just simply not going to happen.
From the perspective of a teenager with no mental health issues, I just want to say that it's not okay anymore, something needs to be done. I am confronted daily with distressed teenagers who don't know what to do or where to turn.
Far too many people look down on teenagers saying "they don't know anything" but one thing we do know is our own feelings and no misguided adult can tell us otherwise.
It's no good just writing a word or drawing a diagram on your wrist one day a year, no one looks at that an thinks about what it means, it's time for a change in society, a change in the way mental health ilnesses are looked upon and how they are handled.
The easiest option is always to blame the government, you see all these people claiming they're going to make a change, a change which never occurs. This time a change needs to be made, Something needs to be changed in the way the NHS or similar services handle mental health issues. I just had to Google whether the NHS help with mental health issues, something is clearly wrong if I wasn't even aware they offered that service, if I'm not aware how many others aren't?
Dealing with mental health issues can be hard but I think it's something teenagers should learn about in school, the only people that can make this happen are the government. This bit of education could literally save thousands of people every year, how could that be anything but good?
The government have cut the funding for mental health services by almost £600m yet mental health cases are rising? The only impression I get of the government is that they couldn't care less about UK citizens and I would really like this to change. Cutting mental health service funding is almost as stupid as throwing a weight at someone and expecting it not to hurt them.
Overall, mental health is a big issue that needs to be taken more seriously by the government and people in general to try and change the attitude towards it and the services and treatment provided.
Thankyou for taking time out of your day to read this, please share it around and raise awareness of the changes that need to be made.