Save our Sports Pavilion in Hazlemere
1290
signers.
Add your name now!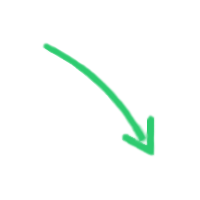 1290

signers.

Almost there!

Add your voice!
Maxine K.
signed just now
Adam B.
signed just now
It is our belief that the Ken Williams Memorial Pavilion was always intended to be for the benefit of the sports enthusiasts and associated clubs based in Hazlemere. Our continued occupation as tenants is now seriously threatened by the actions of Hazlemere Parish Council, which could result in us being evicted in Sept 2014 from our natural home for the last 50 years.

If you care about sport in Hazlemere, please read the content below, sign our petition today and tell the council what you think about their actions in the comments section. If you live in Hazlemere, please include your postcode in the comments section.
Our view is that from its inception long before the current Council was involved the Pavilion was intended by the Council as then constituted for the benefit of the community. It was never intended to be a "commercial asset" as the current Council seems to think.
We've made a success of managing the building and have made some profits, mainly through the efforts of a small group of hard working, unpaid volunteers. Our council objects to us making these profits and wants us to give all of these profits we're supposedly "creaming off" to the council.To achieve their objective to regain possession of the Pavilion they served on us a Section 25 notice that demanded a ridiculous & unaffordable annual commercial rent of £40,500!
However, we've always needed to make some profits to maintain and repair the building (we estimate that we need to reserve at least £10,000 per annum for essential repairs to a building that already has numerous defects). We simply cannot afford to pay a commercial rent on top of a repairing lease obligation. The council know that hence why we suspect that there are some councillors whose only objective is to drive us out.
The Parish Council as constituted in 2010 when Hazlemere Sports Association took up occupation of the new Pavilion was able to avoid VAT on the construction costs but only by agreeing with HMRC to enter into a peppercorn rental agreement with Hazlemere Sports Association. The agreement provided by them (requesting a rent of £1.00 per annum only) was duly signed by the Parish Council in October 2010.
Having hired expensive legal advisers, the Parish Council has found a way to break their 2010 agreement, which they now tell us is not a valid document from a legal perspective!

Therefore it will not only be economically unviable for HSA to continue to run the new Pavilion on your and the Parish Council's behalf, but it will have serious implications for Hazlemere council tax-payers. We have been advised that the Parish Council will have to pay HMRC a significant amount of the VAT saved by the old Council.

Do you agree that the current Parish Council is acting improperly in seeking to break this peppercorn rental agreement by demanding a commercial rent from HSA?
Please let us know by signing our petition that you support our stance that the Sports Association should remain as the sole tenants of the Sports Pavilion at an annual peppercorn rent of £1.00 only in return for the Sports Association running the Council's Pavilion on its behalf and furnishing the building and accepting responsibility for its maintenance and repair?
This is a free survey and you do not have to make any donation to participate. For more background information, please go to www.hsal.co.uk/pavilion
Hazlemere Sports Association
August 2014 (Updated version)