Save Our Planet with Regenerative Agriculture - Letter to California Governor Newsom
32
people have signed this petition.
Add your name now!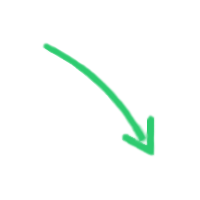 32

people

have signed.

Add your voice!
Maxine K.
signed just now
Adam B.
signed just now
Dear Governor Newsom,
Thank you for your continued leadership on behalf of our environment and the health of our citizens. Since your time as the Mayor of San Francisco, you have shown tremendous courage and leadership in combating the climate crisis, supporting composting infrastructure and healthy soils. We are grateful that the First Partner, Jennifer Sibiel-Newsom, is raising awareness about the importance of healthy food and gut health, especially for the children of California. We share your passions and believe that combating the climate crisis, revitalizing the health of our soils and our food are some of the biggest challenges of our time.
Common Ground is a diverse and passionate coalition of nonprofits and business organizations, speaking on behalf of hundreds of citizens throughout southern California. Based in Los Angeles, we hail from the worlds of environmental stewardship, food access, food policy, and storytelling. We are small business owners, entrepreneurs, activists, and ordinary citizens - allied with people throughout the state working to build a better food system. Our group is united by the deep conviction that the solutions to the climate crisis, food security and reviving degraded land are all interconnected. We believe that you share the same vision and conviction. We support the adoption of regenerative agricultural practices across all agriculture as a means to mitigate flooding and drought and to improve farmer prosperity and farming communities' quality of life.
To accomplish these goals, we urge you to publicly support an increase in compost production and the use of compost by farmers across the state. With the increase of frequency and intensity of devastating fires in California, we also urge you to help educate our land managers and utilities on implementing regenerative strategies for healthy soils in both natural and working lands as keys to risk management and resilience. Taken together, these strategies practices can and will determine our future. In order to support this, we propose a three-pronged approach:
1. Support for new and ongoing funding for composting infrastructure & healthy soil programs.

2. Invest in statewide education, especially for lawmakers and agency leaders, of the environmental, social, and economic benefits and opportunities for land and soil regeneration.

3. Provide access to extensive high-level training and education for farmers and land managers in soil health and regenerative practices.

As Ms. Sibel-Newsom has pointed out, the foundation for nutrient-dense, healthy foods which helps our gut health is healthy soil. Increased compost will allow us to grow more nutritious food with fewer pesticides. It is imperative that we continue to invest in healthy soils and the composting infrastructure. As the Governor, you are positioned and equipped to change the course of history through the implementation of these critical policies. We greatly appreciate you taking the time to review and consider our request and we look forward to supporting your teams on building support for these initiatives.
Sincerely,
The Common Ground Food Advocacy Group I Southern California


About Common Ground Food Advocacy Group
Common Ground is a food policy advocacy group with a shared passion for healthy soils and regenerative agriculture. They are based in Los Angeles and represent several communities from Los Angeles to Long Beach. Breaking Bread is made up of environmental activists, food entrepreneurs, and members from the National Resources Defense Council, the Los Angeles Food Policy Council, Common Table Creative, Land Core USA, LA Compost and Kiss the Ground, the leading organization educating people about these issues. The group deeply believes in the power of food and soil to heal our climate, bodies, and communities. Above all, they are united by the belief that California is ready to lead the nation in progressive and holistic Food Policy, helping to chart a new course for our country.
About Common Table Creative

Common Table Creative (CTC) is a global production & hospitality company specializing in telling stories about the future of food. They focus specifically on the power and importance of organic and regenerative agriculture, healthy soils and resiliency. CTC works to educate people about the impact of their food choices on our environment and about how food is grown. They work with NGOs, innovative food companies, and nonprofits all around the world to help tell stories about the future of food. CTC has had the unique opportunity to visit dozens of farms around the country - and the world - to get a better understanding directly from farmers about the challenges they face, and successes they have experienced practicing organic and regenerative agriculture.