Save Our Pediatricians!
252
people have signed this petition.
Add your name now!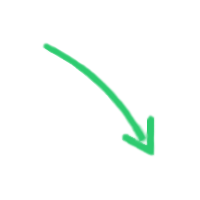 252

people

have signed.

Add your voice!
Maxine K.
signed just now
Adam B.
signed just now
      We the undersigned, who include patients of CorrectMed's pediatricians, concerned community members, and other interested parties, pledge to boycott and promote a boycott of CorrectMed.  We are agreeing to this boycott due to the manner in which CorrectMed impeded the Decatur community's desired pediatric care by ousting Dr. David Goo and Dr. Jessica Doyle from the community and prohibiting our pediatricians from practicing in the community by taking the following actions:
CorrectMed chose to eliminate pediatric care without notice and without consulting the client base that built their practice, indicating that they do not value our patronage.

CorrectMed disrupted our children's continuity of care, left our children at risk, and left families scrambling for new providers, by abruptly terminating our pediatricians and preventing our pediatricians from finishing their term with CorrectMed or otherwise following through on the care of our children.

CorrectMed failed to promptly hire a new pediatrician and has replaced capable pediatricians with a doctor who specializes in aesthetic medicine and cannot offer the same level of care to our children.

CorrectMed has blocked our pediatricians from practicing in the Decatur area on the basis of a non-compete clause, preventing parents from accessing their pediatrician of choice.   

CorrectMed has failed to act in accordance with the American Medical Association's policy as found in the AMA Code of Ethics Section 9.02 which provides:
Covenants not to compete restrict competition, disrupt continuity of care, and potentially deprive the public of medical services.  The Council of Ethical and Judicial Affairs discourages any agreement which restricts the right of a physician to practice medicine for a specified period of time or in a specified area upon termination of an employment, partnership, or corporate agreement. Restrictive covenants are unethical if they are excessive in geographic scope or duration in the circumstances presented, or if they fail to make reasonable accommodation of patients' choice of physician.
      Accordingly, we hereby demand local access to our pediatricians and will continue to boycott and encourage our community to boycott CorrectMed until CorrectMed:
      1.  has pledged to consider and, when possible, consult with the Decatur community regarding issues that affect the community; and  
      2.  waives the noncompete so our pediatricians, Dr. David Goo and Dr. Jessica Doyle, would be allowed to establish a practice anywhere in our Decatur community once again, when and if they so desire.
Links
Saveourpediatricians@yahoogroups.com