Protect Our Whitstable
288
people have signed this petition.
Add your name now!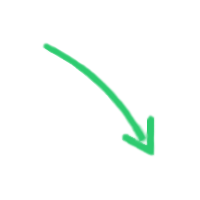 288

people

have signed.

Add your voice!
Maxine K.
signed just now
Adam B.
signed just now
Protect Our Whitstable
– working together to keep whitstable special
DONATIONS ARE NOT NEEDED AND DO NOT GO TOWARDS THE TWRA
 PLEASE FORWARD THIS TO YOUR FAMILY AND FRIENDS AND SIGN THE PETITION AT THE BOTTOM OF THE PAGE, TO OBJECT TO PLANNING APPLICATION CA/12/00160/OUT

The Thanet Way Residents Association (TWRA) have launched their PROTECT OUR WHITSTABLE campaign aimed to protect for future generations the special character of Whitstable. This follows plans by George Wilson to build a controversial Industrial Estate, this time on a designated piece of Protected Open Space in the middle of a residential area.
                                           BEFORE & AFTER
It is important that Whitstable residents unite to support this petition to protect Whitstable and put development where it is appropriate.
BELOW ARE SOME OUR VIEWS WE WISH TO SHARE WITH YOU
Whitstable is already short of green space. We have been progressively loosing more of these bits of green over time. If present trends continue there will be even less green with fewer gardens, fewer trees, fewer green views and fewer hedge rows. Further erosion through inappropriate development is both damaging and unacceptable.
We believe there isn't a compelling need for these Industrial units, church and LIMITED sports facilities on designated Protected Open Space so George Wilson is trying to create the need by relocating a Tankerton Church to Whitstable and getting some public sympathy along the way to ease the struggle. There are already extensive excellent facilities, including table tennis, a large auditorium available at the Community College Whitstable, yards away, IS THERE A REAL NEED FOR MORE? Why create more in this location.
TWRA have numerous concerns regarding the development, not least the introduction of dangerous right hand turns across the flow of the already busy
Thanet Way. The
South Street junction was recently closed due to the high accident rate at such junctions.

Controversially  before the first consultation he, ploughed and levelled the land and illegally removed the ancient hedgerow which he is now legally required to replace. Replacement of the hedge is vital for the survival of the ecological environment.

During the initial consultation residents were shocked at the size of the Church in particular. This includes a 400 seater auditorium, more on the scale of a cathedral than a community church, together with some nine meeting rooms, two of which can be joined to form another large function room, with additional offices, lounge, cafeteria and a large audio studio amongst other areas.

The harsh industrial design of all the buildings proposed for the pasture are unlikely to be softened by any landscaping attempts if the attempt along the rear of the latest buildings on the nearby Joseph Wilson estate in South Street are anything to go by.

The 500 residents of SwalePark will be hugely effected by the significantly sized large industrial buildings. Lower levels will see tarmac and concrete, high levels will see rooftops and aircon units.

Please feel free to review the planning application proposals on the following web pages :

http://www2.canterbury.gov.uk/planning/acolnetcgi.cgi?ACTION=UNWRAP&RIPNAME=Root.PgeResultDetail&TheSystemkey=84128

You may also submit your comments in writing to Development Control, Canterbury City Council, Military Road, Canterbury, CT1 1YW ref. Planning application CA/12/00160/OUT or e-mail to development.control@canterbury.gov.uk. 

                    PLEASE DO SO AS IT CAN REALLY HELP THE CAUSE


It is important therefore that Whitstable residents unite to support our calls to protect Whitstable and put development where it is in the appropriate place.

The
Thanet Way Resident Association
twra2011@hotmail.com
Links