Save Our Neighborhoods! Stop Zoning Change and SAVE our single story, low density, 1 story homes from 3 story, high density Apartments!
1133
signers.
Add your name now!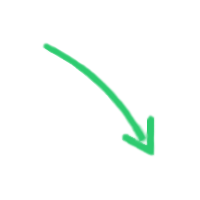 1133

signers.

Almost there!

Add your voice!
Maxine K.
signed just now
Adam B.
signed just now
Please sign our petition
The free site that hosts our petition occasionally solicits voluntary donations for their work but you can just ignore that box and it's not required and not related to the Petition
One petition to one email address; adults and mature teens only please.
This is not about workforce housing or low income. Someone took the link to this petition and rebranded it with wording that was not the intent. One news agency branded our neighborhood as being opposed to Workforce housing which was not the messaging and they have not retracted or modified the article. We appreciate your taking the time to sign the Petition.
The Developer, Atlantic Housing Partners, executive vice president, Scott Culp, has proposed amending a planned development of the property located at Alafaya Trail and Beasley Road to allow for a multi- family high density 92-99 unit 3 - story Work Force Housing apartment complex.
It is not currently zoned for this and was low density residential in 2014 and slated for a an adult care facility in 2015 that did not come to fruition. Now an additional zoning change is being requested. 3 of 5 County Commissioner votes are needed to defeat the proposal that is being voted on April 23rd at 6pm.
It is not owned by the developer and there is a contingent offer on the property only dependent on the requested change to zoning.
It is shocking to think that this would create no transition between the current low density 1 story single family homes and the 3 story high density complex that is proposed. It is unprecedented in our residential area. It opens the path to more of the same. This property does not support this use and would not support the recommended amount of parking to facilitate the occupants' needs.
It is an inappropriate transitional zoning request and would fit approximately 300-400 people living in the same space as about 30 do currently almost completely surrounding the site.
This constitutes too high density and too high intensity in the middle of 1 story single family homes.
We ask for no further zoning changes on this parcel
School Capacity Already Exceeded!
Evans Elementary
Permanent Capacity 878
Current Enrollment 970
Jackson Heights Middle School
Permanent Capacity 1359
Current Enrollment 1450
We Need Your Help! Please Sign Our Petition and Help Us Save Our Neighborhoods and Protect The Safety Of Our Children!
The neighborhoods south of the Oviedo city limits will be tremendously affected if the developer's plan for multi-family zoning is approved by the Seminole County Board of County Commissioners when they meet on April 23rd @ 6pm. The current zoning on the proposed site is PUD excluding multi-family. The developer is requesting a change in zoning so a (92-99 unit) three story multi-family Work Force (subsidized housing) complex can be built at this site on Alafaya and Beasley Road. This proposed site is currently surrounded by single family low density R1AA zoning. If this change in zoning is approved it will impact everyone who uses Alafaya Trail, as traffic will skyrocket to unbearable conditions. It will also dramatically impact our schools, affect our property values and our way of life. Most of all, it will set a precedent for future multi-family development on other vacant property in our surrounding area.
Please sign our petition and help us stop multi-family developments in our residential neighborhoods!
We encourage everyone to contact their Seminole County Commissioners to oppose the re-zoning proposal and to voice your opinions and concerns by sending your letters to
We also encourage everyone to wear RED representing Stop overdevelopment to attend this very important meeting scheduled for Tuesday, April 23rd at 6pm at 1101 E. 1st St Sanford Fl. BCC chambers room # 1028.
Further Information
Third (Current Site Plan/Cover Sheet) Contains Letters of Oposition and Petition/s
The free site that hosts our petition occasionally solicits voluntary donations for their work but you can just ignore that box and it's not required.

If you think your school, safety, street, neighborhood, HOA, community, business, Etc. needs legal representation to protect your interest make sure to take appropriate action as our efforts are not a guarantee of being able to prevent this development from happening.

Media Please Contact SaveOurNeighborhoods613@gmail.com with questions
Thank you to the collaborative group of neighbors who have crafted this petition from so many concerned Neighbors.