Save Our Neighborhood
27
people have signed this petition.
Add your name now!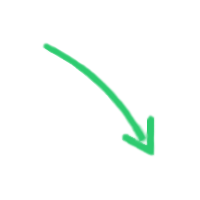 27

people

have signed.

Add your voice!
Maxine K.
signed just now
Adam B.
signed just now
In February 2019, Elliot Reed & Angie Cockrell moved into the house directly behind us. It all started with their crying dogs. I'm not talking about barking dogs, these were awful sad cries, and it went on all day/night. Come to find out they were keeping their 2 pit bulls in a small makeshift kennel behind their garage, that buts right up to our fence. I called animal control twice. Sadly, they said the dogs have the necessities of water and shelter. Even so, most people around here don't leave their dogs out all day and night in the sweltering heat to cry and bark all day for everyone to hear. It's very sad and frustrating. Animal control also reminded me of the noise ordinance and suggested I call the police if the dogs are howling late at night. One night in September when the dogs wouldn't stop, we decided to call the police. The police came to our door and told me that Elliott & Angie wouldn't answer their door for them and they left. Immediately after, Angie started yelling and cussing at me from their second story window that overlooks my one story home's backyard. She said I was a racist B, she was going to kill me, I don't know who she's related to, and all kinds of other crazy things. I was shocked. I had never met this lady and she was acting like a total psycho! THAT is how it all started. From then, things have only escalated. I cannot tell you how many times I've had to call the police because Elliott would harass and stalk and cuss us out from the second floor window. He is constantly antagonizing us, wanting us to come fight him, saying we're racist, calling me Karen, etc, etc. Then Elliott & his son Sage would stalk us with a drone. They've egged my house. They've thrown rocks over the fence into my yard. They've taken pictures of my kids in the pool.
We were desperate for privacy, so we built an extension to our fence for height so they couldn't see us in our backyard anymore. After that was installed, Elliott started going to the roof to harass us!! He climbs out of his second floor master bedroom window, onto the catwalk to the garage roof and yells at us from the ROOF! He has probably been on the roof 100x. They have gotten MULTIPLE disorderly conduct tickets but that is as far as it has gone. (Elliott currently has 3 open warrants for this & Angie has one). The HOA sent them a cease and desist letter at one point. I have installed multiple security cameras just so I can have more proof of all of this. I have HOURS of videos. I have tons of pictures. I have a stack of police cards with Case#s. We are not getting the support we should be getting from the police. I have researched so much on this family. They all have long wrap sheets with violent histories. Elliott & Angie have both served hard time. They have a history of "trying to sue" people. I know many of you have witnessed their actions at my house. I know many others have encountered Elliott's awful behavior.
This has gone on for almost FOUR YEARS!! I want this to STOP. I am begging for PEACE for my family and for our community. Please comment with any experience you've had with this family. I'll take this to the police and the HOA once this petition gets around.