Save Our Fine Arts
270
people have signed this petition.
Add your name now!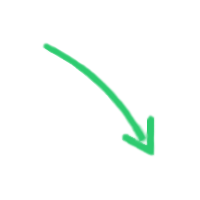 270

people

have signed.

Add your voice!
Maxine K.
signed just now
Adam B.
signed just now
Please, everyone, take a moment to read this and sign! 

By their actions, Churchill's school administration has consistently proved their prejudices towards the fine arts programs. As a former band member, I am most aware of this through how it has impacted the music programs. Within the past two years, the Band has been stretched thin. Just a couple examples: they have had significant sources of funding taken away (without any consultation of the Band Parents' Association) and they have been refused adequate transportation to events such as the Graduation Ceremony (despite proving that the bus offered to them was not enough to hold the couple hundred students involved in performing at these events). But now there are some MAJOR changes taking place whose effects are reaching farther than the band.

Room 005 was designed as a music room. It has floors and walls specially built for acoustics, rows of stands for the Choir, walls of mirrors for the Musical Theatre and Dance ensembles, amps and special electrical wiring and a grand piano. All of this is being torn down. The school administration has decided to turn 005, the Music Room, into a Sports Performance room. 

Don't get me wrong. I have nothing against the athletics department. But think about it:

Firstly, the athletics department already has two separate gyms, a large wrestling room, outdoor fields, and a bus designated solely for their use. Do they really need this extra space? 

Secondly, the groups that use this room are numerous: Choir, Musical Theater, Dance, Drama, Band. It is used daily in all of these classes and also outside of school time for rehearsals. During my time at Churchill, I myself personally booked this room to use for rehearsing with the Christian Life Club band, as well as using it regularly as a meeting space with clinicians, a practice space with jazz band, and a training space when I was learning new instruments. This room is designed for music. It was built for music. The school administration's primary reason for their Fine Arts budgeting cuts is that they don't have enough money to support Fine Arts, so how is it that they are able to justify taking down and remodeling an entire room?

Thirdly, the school administration did not see fit to consult the teachers involved with these different musical groups, nor did they inform any of the students. The administration has not provided any alternate rooms for these music classes to be held in, nor have they provided a place to store the choir bleachers, grand piano, and other music-specific items currently installed in this room. For many of these students, and the teachers, these are not just standard credit courses; this is a way of life. Now they're losing that, and no alternative is being offered. These courses are being dropped off with no reason.

Churchill has long been reputed as the most musically talented high school in Calgary, if not the entirety of the province. The Churchill bands have consistently won gold at competitions and are well-known throughout Alberta. Within Churchill, there are HUNDREDS of students involved in Band, Choir, and the other Fine Arts programs. With so many students, I can't fathom why it is that the school administration cannot seem to recognize the importance of these programs. 

I don't want Fine Arts programs to be uplifted. I don't believe that we are any more important than Academics or Athletics. But I do believe that we are of EQUAL importance. Balance is necessary in society! Maybe we won't see the impact of demolishing Fine Arts programs today, maybe we won't see it next year, but five years down the road, where will we be when our generation has lost its touch with their artistic sides? Where will we be when our school systems are no longer well-rounded, when students inclined to certain areas are no longer able to pursue their passions?

The future could bring anything, and it might bring improvement. for example, Churchill is getting a new principal next year; we can only hope that s/he will be able to recognize how serious this is. 

But right now, the Fine Arts seem pretty doomed.

Mount Royal University took huge hits to their Arts faculty; they've lost not only budgeting, but entire programs, including their entire jazz program. The University of Calgary has had budgeting cuts as well. High schools across the city are facing the same problem. It's not just Churchill, it's happening everywhere; hit up SOFA's (Save Our Fine Arts) webpage for more information.

This is absurd and it has to stop.

Obviously a petition may or may not do much. But it's a start, at least, and we have to start somewhere.

Links
This is the SOFA Facebook group page.
Survey regarding new principal for Students:
Survey regarding new principal for Parents: