Save Our Children
23
people have signed this petition.
Add your name now!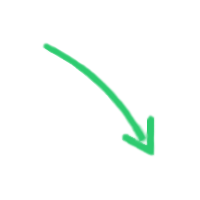 23

people

have signed.

Add your voice!
Maxine K.
signed just now
Adam B.
signed just now
On May 24, 2022, a mass school shooting took place by an 18-year-old Salvador Rolando Ramos fatally shot nineteen students, two teachers, and wounded seventeen others at Robb Elementary School in Uvalde, Texas
Another deadly event very similar to this took place in 2012 at The Sandy Hook Elementary School Newtown, Connecticut when 20-year-old Adam Lanza shot and killed 26 people. Twenty of the victims were children between six and seven years old, and six were adult staff members.
The question is how are there still deadly armed individuals easily entering our schools and killing our children?
Just this year alone in 2022 there's been 27 school shootings reported and yet we haven't taken more aggressive steps to prevent these deadly events.
The only thing we've done to prevent these shootings is make schools a gun free zone, leaving children, and teachers defenseless against deadly school shooters.
This makes no logical sense. How can we protect our kids when our school doors are unsecured and our school teachers are unarmed?
Now is the time we take more aggressive actions to secure our school doors with well trained armed security and police officers. If our school doors were secured with armed security and police officers then nineteen students and two teachers would still be alive.
Or the twenty children from ages six and seven and six staff members who died in the deadly Sandy Massacre would still be alive.
We need to reconsider schools being a gun free zone and secure our school doors for the safety of our children.
Why is this important?
On May 24, 2022 nineteen students and two teachers were killed along with seventeen others wounded. Leaving nineteen parents mourning for their innocent children. Kids should never be in danger in what should be the safest place besides home.
As a parent I want to do everything I can to prevent the next school shooting because this could have been one of my children, one of your children. This could have been your little sister or brother. More laws on guns will not stop criminals from being criminals. More laws on guns will not stop the next inane deadly gunman from entering our schools.
The only thing that could have stopped or slowed the deadly gunman down and given those kids a chance to live another day is to have our school doors secured with armed security and police.
How many more innocent children need to die before we make the right decision?
How many gunmen do we need to watch murder our kids before we take agressive actions to protect our children at schools?
How many schools need to be targeted and invaded before we think about preventing what should already have been prevented?
If you're a parent, sibling, friend or cousin and have loved ones your really care about in public school then you must get behind this petiton to get our schools secured and safe so we can prevent this from ever happening again.