Save Our A&ES, Save Our NHS
21
people have signed this petition.
Add your name now!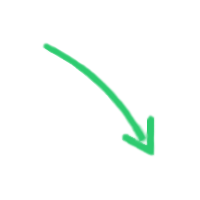 21

people

have signed.

Add your voice!
Maxine K.
signed just now
Adam B.
signed just now
Sign this petition to help prevent the "Healthier Together" initiative and save Greater Manchester A&E's. Show your support for your NHS.
THOUSANDS of people are rallying behind the Royal Bolton Hospital's accident and emergency department amid fears it could be under threat.
Doctors, nurses, paramedics, hospital orderlies and cleaners are being urged to join forces with their patients and the public to help launch a campaign to save casualty departments across Greater Manchester. Unions are concerned a massive shake-up of the NHS in Greater Manchester could lead to the closure of as many as seven A&Es in the region — including Bolton.
The shake-up is part of Healthier Together — an ongoing review of health care services in Greater Manchester — which plans to reorganise the way services are provided. It says the way services are organised "needs to change" and that they are not affordable in the future. It is thought health chiefs want to create a new system of care, with specialist regional "super hospitals" providing A&E, maternity, surgery and cancer treatments. 
Karen Reissmann, a Unison steward, said the campaign was fighting for all A&E departments across Greater Manchester, not just Bolton.She added: "If an A&E closes, the hospital is then run down and it becomes a fragment of what it once was." Areas under scrutiny include urgent and emergency care, acute and emergency surgery, acute medicine, cardiovascular treatment, cancer treatment, long-term conditions, women and children, and primary care from GPs. 
Union officials in Bolton believe the plan is to create between five and seven "super A&Es". Of Greater Manchester's 12 hospitals, they believe those which became major trauma centres earlier this year — Salford Royal, Manchester Central and Manchester South Foundation Trusts — will be turned into "super A&Es". The Royal Oldham Hospital and Stockport Foundation Trust, which became major trauma units, are also thought by unions to be safe. Those hospitals which failed to become trauma centres, including Bolton, Tameside and North Manchester General Hospital, are thought to be in danger of losing their A&E departments. But health chiefs have warned the process is in its "earliest stages" and said no decisions would be made until after the consultation process, which will begin next spring. 
Heather Edwards, head of communications at the Royal Bolton Hospital, said: "This Trust's current strategy states aims for us to be a major provider of urgent care. "We are one of the busiest hospitals in Greater Manchester and we are now also a "supercentre" for maternity and children's services. "These departments, along with others, are integral to current services for local people and clearly we would wish to maintain them." 
The shake-up is thought to be similar to the Making it Better consultation in 2007, which created maternity "supercentres", including Bolton, and led to the closure of a number of others, including Fairfield Maternity Unit. A pre-consultation has already begun and talks have been held in Stockport, Bury and Manchester. 
Union officials in Bolton want to generate a strong show of opposition against the plans now to try to protect the hospital's future. On Tuesday, Unison held 10 meetings with staff in the hospital to launch the campaign. They are planning to hold meetings at the Town Hall every Tuesday at 5.30pm and want to involve as many people from the borough as possible. Addressing hundreds of staff at the hospital, Harry Hanley, secretary of the Royal Bolton Hospital's Unison branch, urged them to get behind the campaign. He said: "The message from Bolton is keep your hands off our NHS. We depend on our NHS, let's not see our A&E close. We are starting our campaign early to get in before that decision has been taken." Ms Reissmann added: "This is not just staff but is about all those thousands and thousands of people who use our hospital. "We are not wanting to save Bolton at the expense of somewhere else. We think that everywhere in Greater Manchester should keep their A&E." The 12 hospitals in Greater Manchester: Royal Bolton Salford Royal Royal Albert Edward Infirmary, Wigan Fairfield Hospital, Bury Manchester Royal Infirmary Wythenshawe Hospital Stepping Hill Royal Oldham Hospital North Manchester General Tameside General Rochdale Infirmary Trafford General