Save Mrs. Morford
30
people have signed this petition.
Add your name now!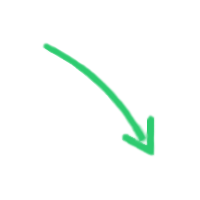 30

people

have signed.

Add your voice!
Maxine K.
signed just now
Adam B.
signed just now

UPDATE May 10, 2013:  Thanks for all the signatures that are taking place 22 in just one day that is Amazing! The ADMINISTRATION took down my posters with my petition in the hallways. :@ So I am handing out little slips with the links to people :) so if you want to help, let me know :) Details Below on petition :).
-Stephen
Hello, 
Mrs. Morford, teacher at Rocori School District, has been told that she will no longer be the music teacher as of next year and a new teacher will be taking her place. Being a choir student, I disagree with the administration's choices to move her to another school. She is being replaced because the administration thinks that students are not choosing choir because of the teacher and her music choices. That is a false accusation to move her! Us, the students, are in choir for the teacher and our education in music. The change will NOT lure more people into the choir programs! In fact, students are already planning to leave the choir program because of this motion! 
Plus they have been cutting the funding to the program more and more yearly. Maybe if they put more money into the choir program more people would be in it! The program doesn't receive enough money anymore to replace damaged folders, purchase music, or even pay for a pianist. The group, The Rocori Jazz Singers, which Mrs. Morford runs has to perform locally to gather funds to help the program. However, Mrs. Morford still has to request more funding from the school to get the remainder of the funds.
In 7th and 8th grade they are required to take choir classes. This is may pull them away from choir by making the students look at choir as a sort of punishment. I recently spoke with the 7th and 8th graders on May 10th, they all said: "We don't like choir because we are forced to do it." Tasha (Fay Fay) Jackson spoke with Mrs. Randalf today reguarding the situation. She responded that she doesn't want to come to the high school, but it's the only way she can get the full time job like she requested.  
Just so everybody knows, we do support both teachers and are not trying to say one is better than the other, we just feel that Mrs. Morford should stay here at the high school. Transfering Mrs. Morford is only going to hurt the program more We appreciate support, so please sign. Sincerely, The Rocori High School Choir Students, IND:750
Sponsor
Stephen Thormodson Derek Willenbring Tasha Jackson Justin Klassen
Links