SaveMB.org
650
people have signed this petition.
Add your name now!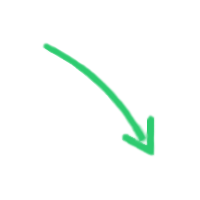 650

people

have signed.

Add your voice!
Maxine K.
signed just now
Adam B.
signed just now
San Diego City Council's de-facto ban of short-term rentals in San Diego is particularly devastating in Mission Beach, which has been welcoming and hosting visitors from California and around the world since 1925. Mission Beach's Precise Plan & Local Coastal Program Addendum (1974) recognizes the uniqueness of Mission Beach and the importance of its neighborhood commercial districts, highlighting short-term vacation rentals as essential to provide visitor-serving, affordable accommodations in these areas.

There are approximately 1,560 short-term rentals in Mission Beach and 98% of those include the entire home (Host Compliance, 2018), more than 95% of which would be illegal under the new ordinance. The negative consequences are substantial:
I. Affordable Accommodation Impact: this ordinance directly violates the Coastal Act mandates by inhibiting affordable access to the coast:
Section 30213: Lower cost visitor and recreational facilities shall be protected, encouraged, and where, feasible, provided. Developments providing public recreational opportunities are preferred.
Section 30222: The use of private lands suitable for visitor serving commercial recreational facilities designed to enhance public opportunities for coastal recreation shall have priority over private residential, general industrial, or general commercial development, but not over agriculture or coastal-dependent industry.
II. Business Impact: the decrease in Mission Beach accommodation means millions of visitors who purchase goods and services, such as meals, retail, entertainment, transportation and groceries, will disappear. The result is a loss in revenue for businesses and jobs for individuals. San Diego's almost $20 million in TOT collection (TOT, 2017) will be vastly depleted by eliminating the majority of short-term rental options in Mission Beach. The economic impact of this decision should be further studied before implementation proceeds.
III. Property Owner Impact: this ordinance punishes responsible California property owners who short-term rent their whole home in Mission Beach. Property owners choose short-term rental to ensure their home is available for private use throughout the year. Long-term rentals do not provide this option. For many owners, long-term rental income alone will not meet mortgage requirements.
I am a resident, property owner, property manager, business owner, or visitor of Mission Beach who believes the current primary residence ordinance will severely diminish coastal access, negatively impact our economy and punish responsible property owners. We demand a revised method to permit, regulate and enforce responsible whole home, short-term rental in Mission Beach. My signature indicates agreement that I do not support City Council's de facto ban passed on July 16th, and a solution that saves and preserves the long history of STRs in Mission Beach must be found.