Save Miller Library!
197
people have signed this petition.
Add your name now!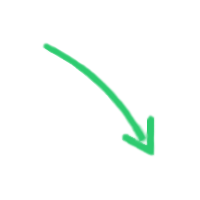 197

people

have signed.

Add your voice!
Maxine K.
signed just now
Adam B.
signed just now
Student Petition to Restore and Renew Miller Library
Since our library collection has been moved largely off-campus[1] and holds knowledge essential to the students and faculty of this College and since:
1. Having those books immediately available and organized on shelves not scattered online is critical for original research and allows the actual browsing of the physical books,
2. Having books immediately available allows students to learn with their professors and learn research techniques necessary at higher levels of learning and expected at a school such as Colby,
3. The renovations occurred with limited/no transparency on the part of the administration – who later claimed that it was driven by student demand – and since,
4. The renovations do not improve the academic quality of Colby College in a manner correlating with the amount of money put into the renovations,
5. The amount of study space has increased only negligibly, if at all,
6. A significant number – 76 – of the faculty have also opposed the renovations – and have been generally ignored by administration,
And since:
We, the students of Colby College, deserve a library that is of the highest academic quality, one able to help us grow and learn as researching, exploring, and curious students –
We the undersigned request the books be brought back to Miller Library, that a full reference section and reference desk staffed by qualified librarians (not students) be returned to Miller, and that, if there is overflow of books, an adjacent building be constructed to house our collection where it can be used and studied. We ask Colby College administration act with greater transparency to both the faculty and students, and in the best interests of the faculty and students. And we ask Colby to provide an academic space for students and faculty to teach, research, and learn that more accurately reflects the academic rigor and level of Colby College.
As new projects are presented to the new president, we ask that stopping "PHASE II" of the Miller renovations, and replacing it with an expansion of the library and return of our collection, be considered urgent concerns. We ask the administration bring back the books and study space to Miller Library so that it serves students and faculty better.
We, the students, in other words, ask the administration to listen to our voice.
Signed:
[1] Figures from Clem Guthro, Head Colby Librarian, Colby Echo, comments to Carli Jaffe, "Miller Renovations Cause Stir on Campus," Sept. 25th, 2013.