Petition to the planning Minister Richard Wynne to reinstate original 447 Collins design
135
signers.
Add your name now!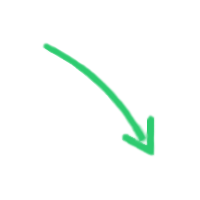 135

signers.

Almost there!

Add your voice!
Maxine K.
signed just now
Adam B.
signed just now
City of Melbourne lauded this monumental project for it's innovative design incorporating 3000sqm of landscaped parklands
Yet it was just announced in the media yesterday that the project has lost 7 levels but more importantly the timeless classic WOW factor of it's original design.
As such, here is the petition on behalf of the people of Melbourne and the world that are concerned with urban aesthetic and visually pleasing building design

Dear Mr Wynne, as the person vested with the power to decide the final fate of this design we strongly urge and compassionately plea with you to reconsider the decision on this project.
It can clearly be seen by the before and after images that 447 Collins design has gone from a future international architectural icon and postcard landmark for the Melbourne skyline, to something that well, just looks rather plain and ordinary in comparison.
Perhaps a planning amendment on the now approved project would be possible, allowing the developer an extra few floors, a meeting halfway between the height of the two designs, if they can reinstate the beautifully brilliant original one.
A small compromise to make Melbourne shine overall, in lieu of a few minutes less of shadow on a section of the Northbank of the Yarra, that is very shady, rather dingy with the rail overpass, and very under utilised anyway.

How many people would be affected by a bit of new shadow on this area, as opposed to the millions that could be positively affected every week by the better design on the skyline as they come and go from Crown casino, or lounge on the great metal deck chairs on the pretty side of the Yarra river.
We understand and appreciate that you are trying to do the right thing by all of Melbourne.
Please! From a community concerned with better looking cities, we believe that it would be a much better outcome for Melbourne to have the slightly taller, but much more timelessly classic and iconic design for our great city, and think that if it were put to a vote in the daily newspapers with the side by side images, that the majority of Melbourne would agree that a much nicer looking building is a better outcome versus a bit of shade on an already unsightly, almost dangerous feeling section of the city that no one really wants to be in anyway.
After signing, please repost this petition by copying and pasting https://www.ipetitions.com/my/petitions/706310 to Facebook, twitter, blogs, or any other social media!
Quote from The Age newspaper:
The mayor said the CBUS plan was a "very elegant solution to what is a very strategic block".
"You only get a couple chances to improve Collins Street and this is one," Cr Doyle said.
Cr Doyle questioned whether the rejection of the tower was evidence it was not right for a single person to be deciding such massive investments for the city.

Click http://www.theage.com.au/victoria/1-billion-collin... to read full article