Save Lives: Central Reservation Barrier for Hayle Bypass!!
4358
signers.
Add your name now!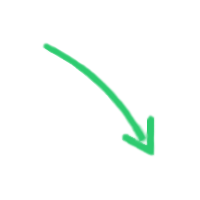 4358

signers.

Almost there!

Add your voice!
Maxine K.
signed just now
Adam B.
signed just now
My name is Casey Wearne, I'm 24 years old, I live in Newlyn in Cornwall and I work at Mounts Bay Academy. I've created this petition in the desperate hope of some help in that Cornwall Council will act on this request.
On the 27th May 2017, my grandparents were the victims of a serious car crash on Hayle bypass. This car crash was the result of someone dangerously making a U-Turn. My Nan (71) and Grandad (73) were on their way home, from a two week holiday and unfortunately, they were the victims of this horrific crash.
The road was closed, in both directions for a few hours. My Grandparents car immediately caught fire and because the car was so damaged, they were trapped inside. Luckily, some very brave and kind members of the public stopped to help. They risked their own lives to pull my grandparents out through the boot of their car, the only door that they managed to get open. They had to act fast as there was no time to wait for the emergency services.
Both my grandparents were rushed to Treliske hospital. My grandad was taken straight to surgery to remove a massive blood clot from his stomach/groin area. Thankfully, this was successful. However, we later learned that he has two broken vertebrae in his neck, breaks in his lower back, a broken sternum, broken feet, fingers, cuts and bruises everywhere, the list goes on.
My grandad already suffers from rheumatoid arthritis, so as you can imagine, he was in, and still is in an awful state. It was touch and go for a while but we are blessed he is still alive. However, he is by no means out of the woods, he will now be going to Derriford hospital for further investigation/treatment. As for my Nan, she suffered with broken ribs and a chipped hip bone. She too was covered in bruises and cuts.
Both of my grandparents are clearly suffering with terrible physical difficulties, they can not do a thing for themselves and myself and my family members have become their full time carers. They are both suffering mentally too, experiencing vivid flashbacks on a daily basis. However, we are so lucky that they survived and so we are just taking each day as it comes.
My reason for this petition, is to request your help and support by signing it, to get Cornwall Council to put a central reservation barrier up on Hayle bypass. A number of deaths have occurred on that very same road, on the very same section, for the very same reason, U-Turns. Many more have also been the victims of other crashes on that road, again, due to dangerous U-Turns.
I am a firm believer in that there are solutions to most problems, and I, along with many others, believe that by getting a central reservation barrier put up on this road, is the solution to preventing anymore crashes and lives being lost. Perhaps cameras could also be put up. This will enable authorities to catch the people responsible and so that appropriate action on these people can be taken.
The central reservation barrier would mean that it would NOT be possible for people to make these dangerous turns and ultimately, this WILL SAVE LIVES. Yes, there are 'No U-Turn' signs all along this road but clearly, these signs are not enough. How many more innocent people are going to lose their lives or suffer serious injuries?! It's truly not acceptable and I really want to put a stop to this and fast, before it's too late again.
I hope, with all of me, that you can help and support me with this request by signing this petition. We need to make this road safe for everyone!
Thank you so much in advance.
Kindest regards,
Casey Wearne.