Save Lake Erie College's Prix de Ville
87
people have signed this petition.
Add your name now!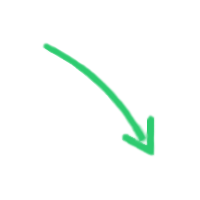 87

people

have signed.

Add your voice!
Maxine K.
signed just now
Adam B.
signed just now
To Whom it May Concern
The first year I attended the Jumper Prix de Ville I felt like I had "made it" somewhere in the jumper world. Someone asked me to be a member of their team at a show catering only to jumper riders, and to jumper riders of certain ability, that is to say 3' riders and higher. That year there was a full competition of low and high teams. There were enough teams to warrant a portable tent to house the overflow teams, of which there were three of us, 12 horses in total. It was three days of absolute fun.
Since then, and seemingly since the death of Mr. Andahazy, the show has fallen apart and I do not get the feeling that LEC, or their coveted equestrian program, care. For those of us who looked forward to this competition every year, and have been faithful regulars, we are disappointed. This was a show that was special for jumper riders, where we didn't have to compete with ring time with hunters and where we could have a show that took on a format we were unaccustomed to, but thoroughly enjoyed. There isn't any other show in our area that caters only to jumpers. This was something unto itself.
Which brings me to my point. Why would a show that could offer so much to the college, and means a so much to a lot of people, not be worth saving? Why would a show that is unique unto itself not be worth TRYING to revive? There has been a lack of entries in the show for a few years now and I have not seen anyone try to fix that problem or figure out its cause, but I have a few ideas.
The show is horribly advertised. At this point I think it's mainly word of mouth that brings any entries at all. The show fliers go out late, and probably only to people who've recently attended. Why not send it to all the big barns in the area? Why not drop show bills off at other big shows? WEC has huge amounts of jumper riders compete, and yet, I didn't notice any advertising for this show there.
With the addition of the 2'6" division last year it seemed as though the show was being catered to the abilities of the LEC students themselves. At one point the only division options available were 3'6" and 4'. That meant you have to have a certain skill level to compete at this show. I am not opposed to being more inclusive, but I also feel like this isn't a schooling show where anyone who can jump a fence should be in attendance. For me it was a goal to work towards. Once I made it that level I could compete there. You wouldn't lower the height of the Olympics just so a few more people could try their luck. This is one way to uphold the prestige of the show, even if some people cannot compete.
That being said, this isn't a schooling show. Tacking this event on the end of a schooling show is like a slap in the face to the event. I wouldn't be surprised if even less people sign up for the team show than ever before. It doesn't appear as a "closing event," it appears as an add-on after a weekend long schooling show. You've taken away the sweepstakes classes, which were a draw since people could earn back money for a job well done, and added full jumper divisions. Most jumper riders wouldn't want their horse doing 5 classes in 2 days. That's quite a lot. So, people will likely choose, and I bet (with the Prix going last thing on Sunday) that the Prix will lose out. This is saddening to me as I fear lack of entries this year may very well lose the show in its entirety next year to make way for a full schooling show.
It appears that instead of building the show up, LEC is trying to bring the show down in order to dismantle it. If entries are low why not find out why? Is it held a bad time in the month? It's being moved more forward every year, maybe it's too early. Are there not enough incentives? Maybe offer a free tack stall to any trainer that brings a full 4 horse team. Maybe see if the OPHA would offer points to the sweepstake classes? Grab those point chasers. Maybe offer 3'3" classes in lieu of the 2'6" classes. I think the addition of the Gambler's Choice was a great effort a few years ago, but again, there was to be 3 classes for horses that day, and 2 the following. Why not offer it on Friday night as a highlight opener? It might draw out people who would like to give their horses a chance to see the ring with some show jumps in it and might draw more exhibitors. Why not send out surveys after the show for ideas on how to improve the show for a better turnout. The reasons people are not coming might be easy solutions! I do think advertising is key, however, as previously mentioned.
At a time when the jumper ring is thriving and there are more jumper competitors than ever the Jumper Prix de Ville should be having no problem filling divisions and yet, the show is dying. I, for one, am deeply saddened by these turns of events and implore your program to put some serious thought into re-establishing the show, and returning it to the great adventure it used to be.
Thank you for your time.