Save Ladera Ranch's businesses
653
people have signed this petition.
Add your name now!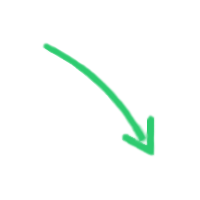 653

people

have signed.

Add your voice!
Maxine K.
signed just now
Adam B.
signed just now
This petition is for the sole purpose of informing Westar Associates of our opposition, the residents of Ladera Ranch to their inability and lack of consideration with regards to our resident business owners in their shopping centers. We urge Westar to begin exercising a better method of working with these business owners. The centers would include, Bridgepark Plaza, Mercantile West, Mercantile East, The Terrace Shopping Center, and Antonio Plaza in Rancho Santa Margarita. The vast majority of resident business owners have been severly hit by the state of the economy and as such need to be given careful consideration regarding temporary rent reductions during this difficult time. This relief to our resident business owners would ensure the small town community environment for which most of the current residents moved here. Without this relief we wil continue to see blacked out empty shells, which will further deteriorate this once viable community. The vision intially implemented by the developer, Rancho Mission Viejo, for a small town community is heading for extinction. Residents living in this once wonderful community, would like to restore Ladera Ranch to the vibrant, exciting community it once was and it needs to start with our small business owners who are now being squeezed out and phased out by uncooperative management and big corporations. We do not need an excessive supply of banks, hair and nail salons and dry cleaners. We need the unique and quaint specialty stores that make this small town so very special to us, the residents. In addition our neighboring communities of Coto De Caza, Las Flores and Rancho Santa Margarita have come to rely on our, once busy, shopping centers, to meet their needs. These communities have also been impacted by the extinction of viable small town businesses as well. If you combine these four communities, we have a complete and utter travesty taking place, when a reasonable property management could turn the situation around with some cooperation.... It's as simple as that!!!  For daily updates and information please go to our facebook page, SAVE Ladera Ranch Small Businesses. Here you will find dates, times and locations of upcoming town hall meetings as well as other concerned residents and tenants'  comments on what is happening to our town and how we might be able to make a difference. Thanks for your time and support!!!
Below is a list of stores who have either been run out, and threatened to be sued by Westar, or have chosen not to renew their leases in envirionment that has proven toxic by the property managers:
1. Bundles of Joy                 15. Ladera Pet Supplies      29. SX Clothes
2. Yarn Shop                        16. Curves                       30. American Med-Spa
3. Ladera Cyclery                  17. Dinner Affairs             31. Kinvara
4. Hobie                               18. Wee Feet                  32. It's a Grind
5. Tuvalu                              19. JW Tumbles               33. Newport Rib Co.
6. Ladera Health & Nutrition   20. Credit Union              34. Game On
7. The Loft                           21. 3D Baby                     35. Wilson's Jewelry
8. Divine Treasures                22. Ladera Ranch Realty    36. The Wine Reserve
9. Ritz Camera                       23. Confetti's                   37. Romano's
10. Bombay Company             24. Maggie Moo's              38. Infusions
11. Bombay Kids                    25. Picante                      39. Swirls
12. Signatures                       26. Yogurtland                 40. Terrace Dental
13. Payless Shoe Store           27. Spin Cycle                  41. BeachFire Restaurant (New)
14. Ladera Art Gallery            28. Rachel's Boutique        42.Casa Ranchero (New)
Doesn't much look like a coincidence...........
Links