Save Kevin and Bethany
369
people have signed this petition.
Add your name now!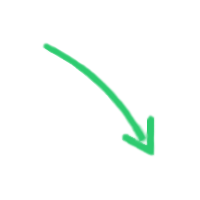 369

people

have signed.

Add your voice!
Maxine K.
signed just now
Adam B.
signed just now
8/11/19
We have setup our own account to collect funds and distribute directly to Bethany. We have tried to setup several methods for you as supporters of Kevin and Bethany to contribute.
The first option is through Venmo, which is a very popular method to transfer money today. In order to transfer money by Venmo, simply transfer money to @saveK-B
The second option is through Zelle, which is available online through many banks. In order to transfer money by Zelle, simply transfer money to savek.b.incarnation@gmail.com.
We will also collect money by check or cash if that is your preferred method of payment. Please email savek.b.incarnation@gmail.com for instructions on how to donate via cash or check.
We plan to be very transparent in our reporting of the money collected and donated to Bethany. If you would like to be copied on a report that details money collected and donated, please email savek.b.incarnation@gmail.com and ask to be added to the mailing list.
If you have any questions we would greatly appreciate you contacting us.
Thank you all very much for the support of Kevin and Bethany, and please continue to pray for Incarnation!
7/23/19
We have NOT gotten a response from Father Jacek about our proposal to keep Kevin and Bethany's salary whole. We will update the petition site and send an email to all signers as soon as we get a response.

Please continue to pray, to share the petition, and to check back here for further info.
7/10/19
Dear "Save Kevin and Bethany" Petition Signers and Incarnation Friends,
As we pray for resolution to our prayers to keep Kevin and Bethany "whole" and at Incarnation, we want to provide a thorough update on what has happened since the petition began last week.
A diverse group of laity met with Father Jacek and Connie McShane on Saturday, July 5th. Those that attended did so with the goal of keeping Kevin and Bethany as Incarnation's music ministers, having them remain in their original status of pay and benefits, and allowing them much of the decision making regarding the music of the mass. Those that attended the meeting believe that it went well and was productive and positive. Father Jacek recently made changes to Kevin and Bethany's employment out of "budgetary concerns," so the committee made five suggestions as to how to cut Incarnation's overall budget in lieu of cutting Kevin or Bethany's pay or benefits. The fifth suggestion was to set up a special fund to support the music ministry so that parishioners can bridge the pay gap and fund their full salaries. Canon Law allows parishes to set up such special, ear-marked accounts/funds, and you would be able to chose to make a donation to this account.
Knowing this, we are optimistic that Fr. Jacek and Connie will accept the proposal and allow Kevin and Bethany to remain as our Directors of Music Ministry. Father Jacek said that he will let the committee know the decision on July 23rd when he returns from vacation. Please pray for Father and Connie as they make this very important decision and pray that they will especially consider how important and uplifting Kevin and Bethany are in our spiritual journey. We thank the approximate 300 parish members who signed the petition. Your sincere comments have been very encouraging for the Paiges and really helped us prove why they should remain at Incarnation.
Father Jacek placed a double-sided letter in the July 5-6 bulletin. Transparency is essential to the relationship between Pastors and their parishioners. In an air of transparency and clarity, we felt it necessary to correct some comments in the letter. We are not being vindictive or attacking, but stating facts. It's important to understand how your donations are being spent. Let us continue to give thanks for the good things that have occurred under Father Jacek's tenure at Incarnation! Below are statements from Father Jacek (in bold face), and our responses:
"…some, who called themselves 'S.O.S' (Save Our Shepherd), seemed to have an additional agenda than that of our common faith-life in Christ the Lord."
The Save Our Shepherd (SOS) group was formed about three months prior to Fr. Jacek's arrival, and any and all communication ended before he arrived on campus. The goal to stop Bishop-Emeritus Holley's actions and keep our previous pastor at Incarnation ended years ago. We believe the group was instrumental in bringing awareness of Bishop-Emeritus Holley's actions to the Vatican and the Apostolic Nuncio to the United States, Archbishop Christophe Pierre. As you know, Bishop-Emeritus Holley was relieved of his duties within the past year.
"During my first week at Incarnation, I realized that the finances were not as good as I had anticipated.I was facing 2.4 million in church debt and not enough money for upcoming payments." "Today…we are almost debt free with only $19,000 needed to pay off our debt."
Lowering the parish debt has been quite the process and we are fortunate to have had the support of the parish and several key players over many years. Our previous pastor led the charge to lower the parish debt from $5.5 million to $2.4 million, in his three years at Incarnation. The previous pastor left about $1 million in a debt reserve account. The reserve account was money that was ear-marked for debt payments and was held in reserve in case we needed the money to meet monthly payment obligations. When Father Jacek arrived, the Finance Council continued the successful debt campaign. Thanks to the generosity of our parishioners, and approximately $1 million in the reserve account, the debt is about to be paid off. This is a huge relief for the parish, and we are thankful that we are doing so ahead of schedule and with the encouragement of Fr. Jacek.
"The general collection was significantly down. The Catholic Annual Appeal was way behind and the diocese was pressing me to try to increase giving."
It is true that the general collection was down when Father Jacek arrived at Incarnation. This was primarily due to two reasons: 1. People stopped giving when Bishop Holley reassigned over 60% of Diocesan priests 2. It was summer time, and giving is generally lower in the summer due to family vacations, travel, and PRE being out of session. The parish's giving to the Catholic Annual Appeal was also very low because parishioners withheld their money from Bishop Holley, whom many people did not trust.
"…I learned that our school had major financial issues causing the parish to subsidize it with $350,000 a year."
"Enrollment for Incarnation Catholic School (ICS) is low; which forces the parish to subsidize our school once again with an estimated $300,000 this coming year."
Incarnation Catholic School had approximately 155 students in the 2017-2018 year, 132 students in the 2018-2019 year, and this year's enrollment is rumored to be much lower. Fr. Jacek wrote in the letter that the school subsidy will be an estimated $300,000 in 2019-2020. When Jacek arrived, there was not a school subsidy to our knowledge because enrollment was at its highest—155 students. Unfortunately, many families have chosen to remove their student(s) from ICS to send them to other private, Catholic schools. Off the top of our head, we can think of 10 families/14 students in the past two years who have chosen another private school with a further drive instead of attending ICS. Seven families/8 students have chosen to send their students to public schools. Many families that we have talked to said that the lack of pastoral leadership led to their decision.
Please know that there were town hall meetings in winter/spring 2018 to meet with parents to discuss why they are not sending their children to Incarnation Catholic School. Suggestions were made, and very few, if any, were implemented. Several people from the finance council met with school administration and Father Jacek to provide ideas on how to improve marketing and increase enrollment. Again, it seems as though very little was done to CHANGE marketing efforts or to increase enrollment aside from increased Facebook posts and bulletin advertisements. Honestly, from the outside looking in, it appears as though nothing was changed or done…hopefully there are things happening behind the scenes because ICS is a true gem and our children deserve the best.
"We replaced the previous landscaping company with a new company that works with church administration to ensure that all our grounds are maintained properly."
Unfortunately, we have reason to believe that our landscaping costs have increased significantly during Fr. Jacek's tenure, and a large number of parishioners feel as though the hymnals are a waste of parishioner's offertory funds.
"From the very beginning of my time at Incarnation, I heard from many parishioners that they wanted to see the parish return to being more traditional."
Over 300 parishioners have signed the petition to Save Kevin and Bethany. Please share the petition with your friends and update them on what is happening at the parish. You are the voice of the parishioners who do not want to turn back the clock and return to being traditional.
If you are as unhappy with the potential loss of Kevin and Bethany as we are, please remember that money talks. You may want to make changes to your giving until Fr. Jacek provides his decision about Kevin and Bethany on July 23rd. Hopefully we will have the opportunity to make donations to a music fund that would allow their salaries to remain "whole."
We encourage you to email Fr. Jacek with any concerns or questions that you may have so that he can respond to them directly. His email address is: fr.jacek@incarnationcollierville.org Please consider requesting a face to face meeting with him to discuss your concerns. If you would like to email Bishop David Talley, you may do so at Bishop.DPT@cc.cdom.org.
Keep Praying!,
Artie Byrd, Sr. Cathy Hurdle Joe DeWane, MD Gary Graczyk
Dear Fellow Concerned Incarnation Parishioners:

I understand that this has been a concerning and tough holiday for many of us. We are blessed to live in the land of the free where we can stand up for what we believe is right and just! Father Jacek and his administration have seen the petition. We hope to have more information to share with you early next week. In the meantime, we want to share the below letter from Kevin and Bethany.
Carol and Team
LETTER FROM KEVIN AND BETHANY:

To our Incarnation family,

In an effort to provide some clarity as to what has transpired concerning our status at the Catholic Church of the Incarnation, We'd like to give you some information.
On Thursday, June 27th, 2019, Fr. Jacek Kowal called Bethany and I in to a meeting with himself and Connie McShane. We were told that our current wage would be decreased due to budget limitations. To be straight forward with you, we're still confused as to what this will look like exactly. As of June 27th, we understood one thing, today it's another. Further clarity is still needed regarding pay and benefits. Also, The explanation was given, "I don't need two music directors" (Fr. Jacek). We can not speak to any further motives behind this decision. We've been told that it's purely "budgetary".
We have not actually made a definitive choice as to resign just yet. We have however told close friends and family that "we think we will have no choice but to find work elsewhere". That word spreads quick and comes with little clarity.
It has been very clear to us that Fr. Jacek's idea as to what's expected out of a music department differs from our methods and gifts that we feel we bring to the worship environment. We have tried very hard to accommodate Fr. Jacek's vision concerning music.
The selling of our Collierville home is no indication of our desires to leave Incarnation or Collierville for that matter. The timing is purely coincidence. We've had no intentions of leaving Incarnation. We consider Incarnation our spiritual home and had planned on being there for as long as God would make possible. It has been an absolute joy getting to know and call this congregation family!
Bethany and I have agreed to give Fr. Jacek an answer as to whether we will stay at Incarnation before August 1st. We have a lot to consider. We would appreciate your prayers!

God bless all of you,
Kevin & Bethany Paige

PETITION THAT YOU SIGNED:
Incarnation Catholic Church parishioners are OPPOSED to Father Jacek, and his administration, efforts to force the Directors of Music Ministry, Kevin and Bethany Paige, into resigning. We believe that Kevin and Bethany should remain at Incarnation. There will be a major budget issue if they are forced to leave because parishioners will withhold their giving. This is a short-sighted decision! Kevin and Bethany play an integral role in our spiritual lives and we are in support of them remaining at Incarnation! Music and song is a form of prayer, and they play an essential role in our prayer life. WE REQUEST THAT KEVIN AND BETHANY BOTH REMAIN AT INCARNATION AS FULL TIME EMPLOYEES.