Save Johannesburg's Urban Forest
593
people have signed this petition.
Add your name now!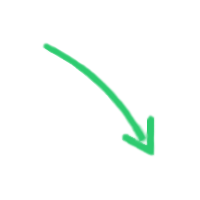 593

people

have signed.

Add your voice!
Maxine K.
signed just now
Adam B.
signed just now
The mature trees that make up Johannesburg's Urban Forest are being cut down at an alarming rate. Our Urban Forest is a crucial environmental asset we cannot afford to lose.
JUFA has proposed amendments to the draft Land Use Scheme that will help protect our trees. Please sign our petition, your voice counts!

To: Mayor Herman Mashaba, Executive Mayor

City of Johannesburg
We, the undersigned, support the amendments to the new Land Use Scheme (see below), proposed by the Johannesburg Urban Forest Alliance (JUFA), which brings together environmental, heritage and residents' associations from across the city.
Johannesburg has one of the world's greatest urban forests. In fact, it is the sixth largest green city on the planet, according to Treepedia. According to City Parks and Zoo, there are 10 million trees across Johannesburg, mostly in private gardens.
Our trees provide many benefits to the citizens of Johannesburg. They bring oxygen, they absorb pollution, they cool us down, and according to some of the latest research, they may even bring the rain!
Our trees - their shade, their beauty - also bring us together, as Johannesburgers, and as South Africans. Our urban forest is an asset that we are all proud of, and that we cannot afford to destroy.
We know that many of the trees in Johannesburg are from somewhere else, but they deserve our protection no less than our own South African trees. Some of our trees may be invasive, but many are not - not least the Jacaranda trees, many of which grace our streets.
But our forest is under threat - particularly from the Council's own objective of increasing densities that will leave no space for trees. At present, there is no protection for Johannesburg's urban forest - while trees on streets and in parks are protected to some extent, trees on private grounds are not.
It has become vital to protect our urban forest and therefore JUFA has proposed that the following provisions be included in the new Land Use Scheme (section 2, part iv).
The Land Use Scheme will be a critical regulatory instrument, as it will supersede all existing town planning schemes and prescribe development obligations across Johannesburg.
The time to act is now - Let us amend the Land Use Scheme! Let us save our urban forest!
---
Amendments to the Land Use Scheme proposed by the Johannesburg Urban Forest Alliance
1. No street tree may be felled, killed, moved, or damaged (save for bona fide pruning) unless authorised by Council.
2. No indigenous tree, or any other tree on a private erf, that is more than 6 m in height, or more than 500 mm in diameter, or more than 10 years old, may be moved or damaged (save for bona fide pruning), without consent from Council.
3. The consent is to be informed by a policy to be determined by Council, in line with the protection of the City's natural assets under the Spatial Development Framework.
4. The restrictions in (2) do not apply to trees that are listed as Invasive Species / Prohibited Alien Species in the Alien and Invasive Species Regulations, under the National Environmental Management Amendment Act.
5. All land development applications are to be accompanied by a site-specific tree audit, which indicates the location, size, and species of trees; whether any trees are diseased, or about to die; and whether any trees can be moved. The audit is to be undertaken by a certified arborist, at the owner's expense.
6. If trees are to be felled, and cannot be relocated at the owner's expense, their value should be determined according to their lifetime benefits, in line with a policy to be determined by the City of Johannesburg. The owner is to replace the equivalent value in the form of trees on site, and in other areas, as determined by Council.
7. If trees are felled, killed, moved or damaged (save for bona fide pruning) in contravention of the above, fines are to be levied on the owner and / or perpetrator according to the lifetime benefits of each tree. The fine will be in line with a policy to be determined by the City of Johannesburg, but not less than R10,000 per tree, to be adjusted for inflation.