Save Fessenden Elementary School!
50
people have signed this petition.
Add your name now!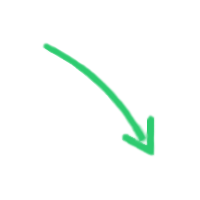 50

people

have signed.

Add your voice!
Maxine K.
signed just now
Adam B.
signed just now
School Closure Proposed:Help Save Fessenden Elementary School in Ancaster
Hands off Fessenden for these reasons:
1. The school is located in a community that is becoming a younger family area. The turn over of families is growing quickly. This is extremely short sighted of the HWDSB to make this decision as the structure of the neighbourhood is changing.
2. Class sizes at Fessenden give kids the one on one they deserve.
3. There is less stress for kids in a less populated school. K-8 can be very overwhelming.
4. Fessenden's strong reputation for being a positive learning environment for students.
5. If Fessenden were to close it would hurt the local businesses and our community as a whole.
6. Less portables than other schools.
7. Fessenden is proud to be an ECO school for 6 years now. We are thrilled to have achieved our Platinum ECO Schools Certification going on 3 years.
8. Fessenden's YMCA before and after school program.
9. The student relationships that students have made and now risk being split from their close friends.
10. Benefits for students in Academic and Social areas for kids who go to smaller schools.
11. Schools greatly impact the value in Real Estate properties. The price of the homes in this area will decrease if houses are developed in this space. It cost 16-20 times more to build a new school than the annual carrying costs of open pupil space.
12. Consideration of new homes being built behind Lowe's property. Where will all those kids go? Another reason HWDSB is being short sighted in this plan.
13. FRENCH! Keeping our FI program and its resources along with teachers in 1 school. We already have a hard enough time finding supplies for FI teachers when they are ill or away. Our FI program that we have helped to support needs us to keep it in 1 school.
14. Smaller school environments produce higher student achievement. It also proves to give children a more positive feeling about themselves and school, more participation in school driven activities and the strong relationships they build.
There is extensive research that supports the benefits to students and the need for smaller schools.
15. Parent involvement and volunteers. Our School is on the Map! We have an outstanding group of parents who continually volunteer their time. Our Home and School Association has become renowned for their Annual Pumpkin Stroll, Hearts and Boots Parent event, Valentine's Cake Raffle, Mud Run, and our year end Annual Spring Carnival. We are so fortunate to have such a great group who come together as such a strong group.
Fessenden Elementary School opened on October 27, 1959. The school was named after Clementina Trenholme Fessenden. It had 18 classrooms and the school consisted of 4 houses named after influential women in Canadian History. The enrolment has gone up and down over the years and at one point in 1976 it sat at 203 students and now sits at 526 students in 2017. There seems to be a growing need.
The accommodation review that hangs over us in our Ancaster Village leaves us with questions and many concerns. None of the proposed options suggest keeping Fessenden open. WHY? We are worth fighting for!!! There is a need.
Some studies still argue that the middle schools have many advantages that benefit our children. Having a certain school that narrows in on the pre-teen years can serve them as a more gentle transition into high school. Keeping our children in a K-6 school has many advantages such as teacher-child relationships. Teachers are chosen specifically because of their ability to work with students of this age. Giving younger children a feeling of belonging and not just lost in the crowd. The grade 6 children look forward to that "big move" for grade 7, again a gentle transition. If K-8 must be built or renovated on why not Fessenden?We have lots of space!
We as a community are urging the HWDSB to take a better look at their plan and realize the change in our direct neighbourhood and what the people who actually live here have to say. We need our Green Space and feel that this "need for change" is incredibly short sighted and not where this neighbourhood needs it to go.
If you agree please add your name to this petition.