Save EastEnd
2124
signers.
Add your name now!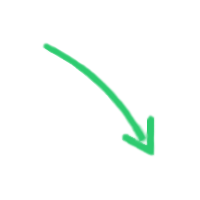 2124

signers.

Almost there!

Add your voice!
Aburpog
signed recently
Veazie
signed recently
HOUSTON HOUSING AUTHORITY PROPOSES AGREEMENTS WITH PRIVATE DEVELOPERS TO FLOOD THE EAST END WITH MORE LOW INCOME HOUSING
DEVELOPERS ARE ASKING FOR PROPERTY TAX EXEMPTION NEEDED SO THAT THEY AVOID PAYING FOR SCHOOL, POLICE, FIRE, UTILITIES, ROADS AND OTHER CITY SERVICES.
SIGN OUR PETITION TO HELP US STOP THE TWO PROPOSED PROJECTS WITH OJAJA AND NRP!

DOCUMENTS - CLICK TO OPEN
PROPOSED SETTLEMENT WITH TXDOT ON CLAYTON HOMES
PROPOSED PROJECTS WILL SEND KIDS TO WORST HIGH SCHOOL IN HOUSTON

SIGN THE PETITION AND THEN CONTACT YOUR LOCAL OFFICIALS!
CITY OF HOUSTON MAYOR'S OFFICE
Mayor Sylvester Turner

City of Houston
P.O. Box 1562
Houston, TX 77251
Phone: 311 or 713.837.0311
Email: mayor@houstontx.gov,
To request an appearance: www.houstontx.gov/myrscheduling
COUNCIL MEMBER: KARLA CISNEROS
City Hall Annex
900 Bagby, First Floor
Houston, TX 77002
Phone: 832.393.3003
E-Mail: districth@houstontx.gov
CITY COUNCIL REPRESENTATIVE: DISTRICT H (5TH WARD)
Council Member: Jerry Davis


City Hall Annex
900 Bagby, First Floor
Houston, TX 77002
Phone: 832.393.3009
FAX; 832.393.3291
E-Mail: districtb@houstontx.gov
STATE REPRESENTATIVE: DISTRICT 145 (SECOND WARD)
Christina Morales

1400 Congress Avenue, Office E2.910
Austin, TX 78701
(512) 463-0732
(512) 463-4781 Fax
christina.morales@house.texas.gov
STATE REPRESENTATIVE: DISTRICT 142 (FIFTH WARD)
Rep. Dutton Jr., Harold V.
District Address:
8799 N. Loop East, Suite 200
Houston, TX 77029
(713) 692-9192
(713) 692-6791 Fax
https://house.texas.gov/members/member-page/email/...
MANAGEMENT DISTRICT:

East End District
3211 Harrisburg Boulevard
Houston, TX 77003
713.928.9916