Save Dutch Egyptology and ANE studies
2187
signers.
Add your name now!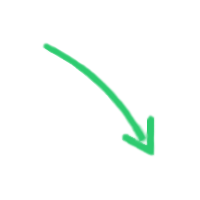 2187

signers.

Almost there!

Add your voice!
Maxine K.
signed just now
Adam B.
signed just now
Support the independence of NINO and the future of Egyptology and Ancient Near Eastern Studies in the Netherlands
NINO (Netherlands Institute for the Near East – www.nino-leiden.nl), based in Leiden, has since 1939 provided a (semi-)independent and vital support for Egyptology, Assyriology, and Ancient Near Eastern Studies at large in both a national and international context. NINO maintains a scientific library of about 43,000 titles which counts among the best in Europe, holds the Böhl Collection (ca. 3,000 cuneiform tablets and other objects), publishes journals and monographs, and has a subsidiary institute in Istanbul (www.nit-istanbul.org).
This spring a plan has been drafted by a sub-committee of the NINO Board and Leiden University, which will transform NINO into an entity without its own staff, while the NINO assets will be controlled by others. The NINO library books will be moved into or next to Leiden University's central library and will be looked after by University Library staff. The Böhl Collection will be stored in the National Museum of Antiquities (Leiden). The present staff of NINO will be replaced by a "Research School" within Leiden University.
In spite of some apparent positive aspects of this plan numerous examples of similar reorganisations from other contexts demonstrate that such positive effects usually sooner or later fade or disappear, and we believe the fields of Ancient Near Eastern Studies in the Netherlands are better served long-term by maintaining an integrated and independent NINO.
NINO has been able to build up and maintain its library, collections and publications as a counterpart of institutes worldwide, and as a strong foundation to the studies of Egyptology and the Ancient Near East in the Netherlands – precisely because it has been able to function as a specialised institute (semi-)independently from University during the last 78 years.
It is important to note that the proposed plans are at least partly prompted by impending architectural changes at NINO's long-time host, Leiden University's Faculty of Humanities. This is indeed a vital time to secure the future of the existing centre of excellence for Egyptology and Ancient Near Eastern Studies that NINO has helped to create in Leiden. Generations of Dutch and international scholars and students have benefited from the NINO facilities, at an average of 9,000 visitors per year. The general wish for "added scientific value" for NINO can easily be reached without dramatically dissolving a well-proven structure. The viable alternative is to continue NINO's independent management, as well as its existing fruitful cooperation with both Leiden University and the National Museum of Antiquities, but not to transfer its assets to them.
We therefore urge you to speak out against this plan that puts in jeopardy the long-term future of Egyptology and Ancient Near Eastern Studies in the Netherlands, and we ask you to support the continuation of an integrated and independent NINO by signing this petition.