Save Dragon's Den
220
people have signed this petition.
Add your name now!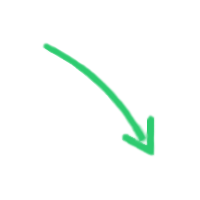 220

people

have signed.

Add your voice!
Maxine K.
signed just now
Adam B.
signed just now
We, the undersigned students, faculty, and staff, write in response to SUNY Cortland Auxiliary Services' recent decision to close down the Dragon's Den dining facility in the basement unit of Old Main. We consider this decision to have been prematurely and unwisely made, and with little consideration of its consequences for both the faculty, students, and staff who use it and the employees who run its operations. We call on ASC to reverse its ruling and to also reconsider how future decisions concerning dining services on campus are made. We believe that, rather than a closing down of the facility, expanded hours of operation, an improved menu, and an empowerment of its staff can showcase ASC's commitment to health and well-being on campus.

The Dragon's Den services primarily students, faculty, and staff who tend to work, teach, or take classes in Old Main. With little time between different commitments and on their way to their next appointment, this sole existing dining facility in Old Main is often the only difference between reasonably operational SUNY Cortland denizens and a dysfunctional conglomeration of bodies too physically deprived to function properly. Yet the benefits of the facility include the less tangible as well. Dragon's Den is currently the only public space for faculty, students and staff to gather in Old Main. Whether in the form of colleagues chatting it up between classes or students using the location as a study space after hours, Dagon's Den is living proof that in order to create community you need space for community. The near constant presence of groups of people eating, catching up on emails, or just informally socializing on the premises of the facility speaks to its role as a genuine and rare "commons" in Old Main.
The Dragon's Den certainly boasts its share of problems, yet they are different from those identified by its board of directors. For starters, the facility's current 10:00-2:00 hours of operation, the shortest schedule of any ASC facility at SUNY Cortland, constitute an ongoing grievance among its users, considering that classes in the building tend to run from early in the morning till late at night as well. Many of us have also expressed concerns, both privately and publicly, over Dragon Den's limited (and shrinking) "fast food" menu, and still recall with no small amount of disappointment the few years when no on-the-spot food was provided altogether. For people with a longer institutional memory at SUNY Cortland, the existence, some years back, of two dining spaces in Old Main (including one in the place of the current colloquium room on the second floor) also stands in sharp contrast to the logic informing recent decision-making at ASC. In sum, rather than an improvement of services, what Dragon's Den showcases is a steady process of deterioration, with a lowering of product quality, a systemic lack of accountability, and a troubling depreciation of community building practices.
In its mission statement, SUNY Cortland Auxiliary Services claims that it is "a customer-focused organization" whose stated goal is "to provide outstanding service and value to [the] campus community through [its[ dining operations, the Campus Store and other important services". The ASC board of directors also write that they "are sincere in this pursuit and have the integrity, compassion, and vision to make [their] goal a reality." Yet in the case of the Dragon's Den no broad democratic discussion with the larger community who use the facility has been attempted by ASC. As we safely presume that this decision has been made on purely "economic" (i.e. corporate) grounds, we can only note that these are hard to reconcile with the above claims of providing "outstanding service and value" based on integrity and compassion to our community. It remains unclear also how much those who know the place better than anyone else, the employees at the facility, have been consulted with respect to more efficient ways of running its operations. In fact, cognizant of the top-down structure of the organization, we sincerely doubt that this has taken place at all.
As we also recall ASC's checkered campus record in recent years, we call on SUNY Cortland's Auxiliary Services to stand by its word and to finally commence to deliver the services that our community deserves. A few minor but important steps in this direction would include reversing the decision to close Dragon's Den, expanding both its services and hours of operation, and developing permanent feedback practices with its on-the-ground employees who better than anyone else know about the food we need on campus for the simple reason that they are the ones feeding us.