Save Diamond Hill
72
people have signed this petition.
Add your name now!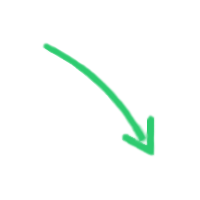 72

people

have signed.

Add your voice!
Maxine K.
signed just now
Adam B.
signed just now
For most people driving by, Diamond Hill Park isn't even a thought- as it is tucked away in the woods hidden from the world. It is on a busy road right on the border of the RI and MA line. For years, Diamond Hill has not only been a natural preservation point but also a historic site. Located in Cumberland, Rhode Island, this park has been very close to home for many residents in town.

In the late 1600s, the very first Colonial settlers decided to claim and fought for this hill as their own plot of land. We have a road in our town named after their leader, Mr. Whipple- called Nate Whipple Highway.

Later in the 1800s, the Diamond Hill Granite company's quarry was founded northwest of the park where copper would also be mined.
In the mid 1900s, the hill was turned into what became a popular skiing area. Today, the chair lift still hangs and old folk are always heard telling stories of their times.
Day to day, to commemorate such an amazing place in our town, people come to work out, walk their pets, and play sports. People of all ages and all lifestyles come to enjoy the nature that we have been gifted with. I've seen people doing yoga, making music, and having little get-togethers in the fields. All sorts of animals, types of greenery, and all and all natural earthly beauty captivates all 6 of your senses when you are here.
We have a summer carnival that people come to from all different states to join in on the fun called Cumberland Fest. There are lots of foods, big rides, and crafty vendors. There's also a stage where performers will take their place.
We also have a very unique haunted house that is primarily located throughout the beautiful foliage in the woods, also attracting out of staters, called Haunted Hill. A lot of the younger adults in the town would volunteer with passion, making it a very scary ride.

We also host a winter event lighting up the whole park with different string lights and creative set ups called Winter Wonderland. This is the community's newest addition to the annual events at Diamond Hill and is already full of holiday spirit.
In 2019, Donald Trump released an executive order to "cut down more trees in order to curb wildfires". Diamond Hill is a place of safety that we take care of daily.

IT IS NOW JULY OF 2020 AND THE TOWN OF CUMBERLAND HAS DECIDED TO TEAR DOWN THIS WHOLE PARK AND NOT TELL THE COMMUNITY. THERE IS A POND AND MANY ANCIENT TREES THAT STILL STAND TALL- ALIVE AND HEALTHY THAT ARE BEING RIPPED OUT. THE STAGE IS ALSO BEING RIPPED OUT. A BREATHTAKING PLACE THAT IS ALREADY FILLED WITH NATURAL WILDLIFE IS BEING TURNED INTO A "NATURE WALK". ALONG WITH THAT, ALL OF THE CURRENT EVENTS WE HAVE ARE BEING TAKEN AWAY. THE MAYOR DID NOT INFORM THE PEOPLE OF THIS CHANGE OR EVEN PROVIDE AN OPTION TO PEFORM A VOTE AT THE TOWN HALL BEFORE EITHER.
SIGN THIS PETITION.
LETS PRESERVE NOT ONLY MOTHER NATURE, BUT THE PAST OF THIS HISTORICAL TOWN.
THE AMERICAN LIMBER INDUSTRY AND SUCCESS IS NOT AS IMPORTANT AS THE HAPPINESS AND COMFORTABILITY A QUAINT COMMUNITY HAS WORKED FOR SO LONG TO BUILD.

CUMBERLAND IS A HOMETOWN.
WE WILL NEVER SEE A WILDFIRE HERE DUE TO OUR LOCATION, SEASONS, AND CARE. OUR EARTH HERE IN CUMBERLAND WILL NOT BE APART OF THE AMERICAN LOGGING BUSINESS INDUSTRY.
Sign now to stop the town's injustices and SAVE DIAMOND HILL. Thank you.