Save Cobridge Breastfeeding Cafe
385
people have signed this petition.
Add your name now!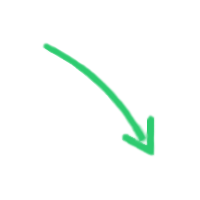 385

people

have signed.

Add your voice!
Maxine K.
signed just now
Adam B.
signed just now
Please don't close our breastfeeding support group!
Cobridge Breastfeeding Cafe is the flagship support group in Stoke-on-Trent. For over ten years it has helped families through any and all breastfeeding-related difficulties. It is relied upon by the women of Stoke-on-Trent and regularly has high attendance. It was announced recently that it will be closing at the end of the month, to be replaced by an appointment-only clinic. We who have received social, peer-to-peer support as well as professional advice at the face want it to continue.
Research shows that women value social support in helping them establish and continue breastfeeding [1]. The breastfeeding cafes and FAB groups across Stoke-on-Trent and North Staffordshire welcome women and their families before and after birth, offering them access to professional and social support for breastfeeding and other aspects of early parenting. These groups allow new mums to form friendships and help each other through difficulties. They are a lifeline for women who may feel isolated or may be suffering from poor mental health following the birth, and offer a vital opportunity for them to gain confidence breastfeeding in the presence of others. Many specific problems are often only identified and referred to the Infant Feeding Team after social conversation with other breastfeeding mothers. The groups are always busy and should be expanded to new times and new locations, not closed.
Support groups run across the area on other days, but there are no other groups on a Monday morning and the only other group on a Monday finishes at 3pm, which is problematic for women with older children to collect from school. Women frequently experience issues over a weekend and attend the Cobridge cafe to ask about them. These are often issues that the support of other mums can help with, or that they would not consider serious enough to require an appointment. If there are no appointments available women will be forced to wait, often in pain, and travel to a less convenient part of the city at a less convenient time. This will also cause the number of home visits required by the IFT will go up, increasing their already heavy workload.
The Cobridge cafe is in a central, accessible location with good transport links and on-site parking. It is the only support group in the same building as the Infant Feeding Team office. This allows it to offer unique access to quick referrals and hire equipment such as pumps and slings, which are stored at the Cobridge office.

The Cobridge cafe has an important role in informal breastfeeding support in the area and it is frequently the first place suggested by friends, relatives and other groups as a place to ask questions of other mums or IFT, practice breastfeeding in public, and access the much-needed social support of other breastfeeding mums.

Both the initiation and continuation rates in the area are lower than the national average [2]. Cutting vital support is likely to decrease the numbers further, and increase the demands on other parts of local healthcare [3]
[1] J Adv Nurs. 2008 May;62(4):407-27. doi: 10.1111/j.1365-2648.2008.04618.x.
Supporting breastfeeding mothers: qualitative synthesis.

McInnes RJ1, Chambers JA.

http://www.ncbi.nlm.nih.gov/pubmed/18476941?dopt=AbstractPlus

[2] Initiation rates in Q3 2011/12 England 74.1%, North Staffordshire 69%, Stoke-on-Trent 65.5%
Continuation rates at 6-8 weeks in Q3 2011/12 England %, North Staffordshire %, Stoke-on-Trent %

Statistics taken from: www.gov.uk/government/uploads/system/uploads/attachment_data/file/215170/dh_134455.xls

[3] UNICEF report on potential NHS savings from investment in breastfeeding support
http://www.unicef.org.uk/Latest/News/breastfeeding-report-nhs-savings/