Keep Clark Lane Open
110
people have signed this petition.
Add your name now!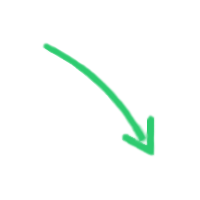 110

people

have signed.

Add your voice!
Maxine K.
signed just now
Adam B.
signed just now
This is the letter that will accompany these signatures.
Dear Farmington City,
It was recently been brought to my attention that Farmington City intends to barricade Clark Lane at 1350 West. I believe this project will negatively impact far West Farmington. I would like to explain some concerns I have with this proposal and offer a few solutions.
Concerns about removing Clark Lane
I have heard that the detour up to Park Lane then back to Clark Lane will be a simple jog up and jog down. I disagree with that statement. It is a "jog" up to a stop light that will be busy because it's surrounded by commercial buildings and the U of U clinic. Then the "jog" down will be to a roundabout that will be utilized by the high density housing that's zoned West of Clark between 1100W and 1350W.
Clark Lane is an "important local road." That is how it's described on a map created by Farmington City, posted on their website. This road enables the West side to reach Harmons, the new charter school, Farmington Junior High, and the county and city buildings. This also negatively affects the homeowners off of 1100W that need to commute to Eagle Bay.
I'm concerned with emergency services, where every minute and second counts. Instead of being able to go straight down a road to get to one of our communities 600+ homes, they will be rerouted through two intersections (a roundabout and stop light.) As it stands right now with Clark Lane open, the fire station is 2.9 miles away from my house. When I google mapped it, it's a 9 minute commute. Though fire trucks can go faster than the speed limit, they are already at least 3 minutes away. With how quickly fires spread and how quickly health can decrease in emergency situations, why add more obstacles for them to reach our many homes.
It is also our connection to the East side, in morale. I've heard the Mayor and City Manager say they want there to be "Farmington" not an East Farmington or West Farmington. But the City is putting a physical barrier on the West sides' Main Street ie. Clark Lane, which further separates us.
By creating this detour it will push more traffic onto Glovers Lane and down 625 West. Both roads have homes facing it and are not made for high traffic.
Solutions to leaving Clark Lane open:
Put traffic lights similar to what they have done at 400N in Bountiful (on a smaller scale.) Traffic arrows allow Clark Lane to continue to go straight. Those needing to get onto the freeway will have a left turn light. See pictures below. This can also accommodate a red light for the trail, making it that much safer for bikes and pedestrians to cross.
Put a roundabout in down there.
To keep traffic away from the junior high, lower speed limits on that street (which are currently 40 and increase to 45mph) and increase the speed limit to the road south of Lagoon that goes straight to I-15 southbound. (Which currently is 30 and has NO homes around it). There is currently no signage from the west side stating that you can go over the state street bridge and turn left looping onto I-15 southbound. If more people knew this was an option (or were reminded of it) the traffic in front of the Jr. High would be limited.
Overall, having multiple ways to get places and having choices, makes the roads more efficient and less congested.
Thank you for your time and consideration. I look forward to hearing your thoughts.
Sincerely,
Stephanie Moore