Save CIS and City Year!
226
people have signed this petition.
Add your name now!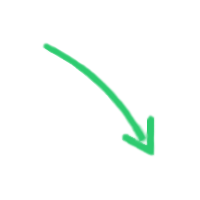 226

people

have signed.

Add your voice!
Maxine K.
signed just now
Adam B.
signed just now
We the undersigned urge you to ensure Communities in Schools and City Year continue to serve the students in the Kendall-Whittier neighborhood.
The Kendall-Whittier neighborhood has benefitted from the collective advocacy and action of its residents. This work brought key educational partners into our neighborhood schools (Sequoyah Elementary, Kendall-Whittier Elementary, Will Rogers Junior High, and Will Rogers High School) beginning in 2011. Funding for these partnerships was made possible through philanthropy by way of community advocacy for such funding. This funding filtered through Growing Together, the neighborhood's community quarterback. Educational partners included City Year, Communities in Schools, Reading Partners, and College Summit. These organizations were carefully selected based on an analysis of neighborhood kids' needs and the organizations' demonstrated success in other cities. Since the implementation of these partnerships, our neighborhood schools have improved tremendously. Rogers' graduation rate has more than doubled, and both Kendall-Whittier and Sequoyah moved from the bottom 25th percentile of elementary schools to the 50th percentile.
Unfortunately, the positive trajectory of our schools is now at risk. Beginning in 2017, philanthropic funding for educational partners shifted to the control of the Foundation for Tulsa Schools. Since that time, philanthropic funding that was once earmarked for our neighborhood schools has steadily diminished. As a result, school principals have had to shoulder the financial burden of maintaining these supports using their site budgets (which are not large). In February 2020, principals were informed that Communities in Schools (CIS) would no longer be funded after the current school year. CIS provides students and their families with vital supports such as basic necessities, behavioral/mental health assistance, and family engagement. The loss of this partnership is extremely problematic not only to the families directly served by CIS, but to the schools that rely on this partnership to help their most vulnerable students. Philanthropic funding has not diminished, yet there has been no clear explanation to the community as to the reasons this decision was made, nor has there been any communication of a plan for how families served by CIS will receive necessary support in the future.
In addition to the loss of CIS, it is possible that City Year will be removed from Sequoyah or Kendall-Whittier, meaning our neighborhood elementaries will lose two vital partnerships at once. This neighborhood used its collective voice to bring these partnerships to our students, so now it only makes sense to raise that voice again. With this petition, we are making it known that we do not support the removal of CIS and City Year, nor do we support this community's power being stripped away by obscure, closed-door decision making.
Nosotros los que firmamos, les pedimos que aseguren Communities in Schools y City Year continuaran sirviendo a los estudiantes en el vecindario de Kendall-Whittier.
El vecindario Kendall-Whittier se ha beneficiado de la defensa colectiva y la acción de sus residentes. Este trabajo trajo socios educativos clave a las escuelas de nuestro vecindario (Sequoyah Elementary, Kendall-Whittier Elementary, Will Rogers Junior High y Will Rogers High School) a partir de 2011. La financiación de estas asociaciones fue posible a través de la filantropía a través de la defensa comunitaria de tales fondos. Este financiamiento se filtró a través de Growing Together, el mariscal de campo de la comunidad del vecindario. Los colaboradores educativos incluyen City Year, Communities in Schools, Reading Partners y College Summit. Estas organizaciones fueron cuidadosamente seleccionadas en base a un análisis de las necesidades de los niños del vecindario y el éxito demostrado de las organizaciones en otras ciudades. Desde la implementación de estas asociaciones, nuestras escuelas de vecindario han mejorado enormemente. La tasa de graduación de Rogers se ha más que duplicado, y tanto Kendall-Whittier como Sequoyah pasaron del percentil 25 inferior de las escuelas primarias al percentil 50.
Desafortunadamente, la trayectoria positiva de nuestras escuelas ahora está en riesgo. A partir de 2017, los fondos filantrópicos para socios educativos pasaron al control de la Fundación para las Escuelas de Tulsa. Desde entonces, la financiación filantrópica que alguna vez se destinó a las escuelas de nuestro vecindario ha disminuido constantemente. Como resultado, los directores de las escuelas han tenido que asumir la carga financiera de mantener estos apoyos utilizando los presupuestos de sus sitios (que no son grandes). En febrero de 2020, se informó a los directores que Communities in Schools (CIS) ya no recibirían fondos después del año escolar actual. CIS brinda a los estudiantes y sus familias apoyos vitales como necesidades básicas, asistencia de salud mental / conductual y participación familiar. La pérdida de esta asociación es extremadamente problemática no solo para las familias atendidas directamente por CIS, sino también para las escuelas que dependen de esta asociación para ayudar a sus estudiantes más vulnerables. El financiamiento filantrópico no ha disminuido, sin embargo, no ha habido una explicación clara para la comunidad sobre las razones por las cuales se tomó esta decisión, ni se ha comunicado ningún plan sobre cómo las familias atendidas por CIS recibirán el apoyo necesario en el futuro.
Además de la pérdida de CIS, es posible que City Year se elimine de Sequoyah o Kendall-Whittier, lo que significa que nuestros miembros del vecindario perderán dos asociaciones vitales a la vez. Este vecindario usó su voz colectiva para acercar estas asociaciones a nuestros estudiantes, por lo que ahora solo tiene sentido elevar esa voz nuevamente. Con esta petición, estamos dando a conocer que no apoyamos la eliminación de CIS y City Year, ni apoyamos que el poder de esta comunidad sea despojado por la oscura toma de decisiones a puerta cerrada.