Save CBC Music Archives
2531
people have signed this petition.
Add your name now!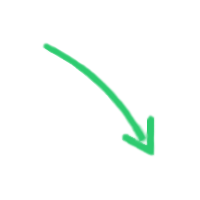 2531

people

have signed.

Add your voice!
Maxine K.
signed just now
Adam B.
signed just now
The CBC is getting rid of its physical music collections in Vancouver and other sites across the country, a treasure trove of over 100,000 artifacts amassed over decades. Valuable, rare and historic recordings on vinyl and tape will be destroyed or dispersed, lost to all of us forever. The stated plan is to digitalize some recordings, but the timeline for disposal in one fashion or another does not allow anywhere near an adequate appraisal of the provenance or cultural worth of each artifact. Many of these recordings were rare to begin with and are impossible to acquire in any format today. Thousands were donated by erudite collectors and hosts. Album covers and liner notes will disappear. (For more information, see: http://cbcradiotwoandme.blogspot.com/2012/01/coming-to-garage-sale-near-you-cbcs.html and http://www.montrealgazette.com/entertainment/planning+record/6135746/story.html.) The quality of future radio and television broadcasts will be impoverished by this loss of both informational and music resources. Moreover, digitalized music does not accurately represent nor compare in quality to that etched in vinyl, which is why many musicians have resumed putting out vinyl releases. The CBC, as our national broadcaster and historical purveyor of radio since its advent in this country, has an obligation to act as the protective custodian of these physical recordings. We, the undersigned, call on the Canadian Broadcasting Corporation to stop its dismantling of this historic and invaluable collection and to resume its role as curator of this cultural heritage, for future generations.
La Pétition

La CBC se débarrasse de ses collections physiques de musique à Vancouver et dans d'autres villes à travers le pays, un trésor de plus de 100,000 ouvrages amassé depuis les décades. Des enregistrements sur vinyle et sur ruban qui ont un valeur historique, qui sont rares et précieux, seront détruits et dispersés, perdus pour tous pour toujours.
Le plan établi est de digitaliser une partie des enregistrements, mais le délai imposé pour ce faire rend impossible d'évaluer la provenance et la valeur culturelle de chaque ouvrage. Plusieurs enregistrements sont rares, dès le départ, et il est impossible de se les procurer de quelle que façon que ce soit aujourd'hui. Des milliers sont des dons de collectionneurs ou d'hôtes-radio érudits. Les couvertures des albums et les annotations des pochettes disparaîtront. (Pour plus d'informations, voir: http://cbcradiotwoandme.blogspot.com/2012/01/coming-to-garage-sale-near-you-cbcs.html  et  http://www.montrealgazette.com/entertainment/planning+record/6135746/story.html.)
La qualité des futures émissions de radio ou de télévision sera appauvrie par cette perte double de renseignments et de ressources en musique. De plus, la musique digitalisée ne se compare pas au point de vue qualité au vinyle gravé, raison pour laquelle plusieurs musiciens ont remis en circulation le vinyle.
La CBC, en tant qu'émettrice nationale et pourvoyeuse historique de la radio depuis son avènement dans ce pays, a le devoir d'agir tant que gardienne protectrice de ces enregistrements physiques.
Nous, soussignés, demandons à la CBC d'arrêter ce démantèlement de cette collection historique et inestimable et de reprendre son rôle de curatrice de cet héritage culturel, pour les générations futures.
Sponsor
CBC Radio listener
Links