Save Café World!
7186
people have signed this petition.
Add your name now!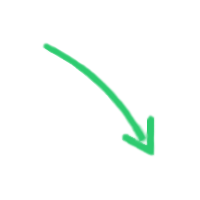 7186

people

have signed.

Add your voice!
Maxine K.
signed just now
Adam B.
signed just now
A Petition to Zynga Requesting the Company Keep Our Beloved Café World Game Open!
On Friday, May 23, 2014, as loyal Café World players tried logging in to their virtual Cafes, they were unexpectedly hit with a "splash screen" post from Zynga announcing that the Café World game would be permanently closed as of July 22, 2014. This announcement sent a shock wave throughout the social gaming community, as there are literally millions of people who are devoted to this game, many of whom have spent years building their little virtual Cafés, investing both time and money into the game, and building a social network of Café World Friends & Neighbors.
If you're one on the millions of dedicated Café World players who were devastated by the unexpected news that Zynga would discontinue the game, please take a moment to sign this petition asking Zynga to Save Our Cafés!
TO: Don Mattrick, Zynga's CEO and Mark Pincus, Zynga's Chairman & Chief Product Officer:
We, the undersigned, being loyal players of your Social Network game "Café World" do hereby formally request that you reconsider your decision to close the game. We each truly enjoy playing this game, and were absolutely devastated by the announcement that you've decided to discontinue and close Café World effective July 22, 2014.
We have each invested not only money on VIP Memberships and purchasing virtual goods, but an incalculable amount of our valuable free time in to playing the Café World game, while building our virtual Cafés. With so much invested, we feel that it's unfair to simply close the doors on us with such short notice, while leaving us with no comparable option to replace this game.
It's difficult to explain how Café World has given a social life back to many of us who, for any number of reasons, didn't have much social contact before we found Café World. We ask you to please consider the hundreds of thousands, if not millions of players who enjoy, and get great satisfaction from playing Café World every day. We plead with you; do NOT take this game and social life-line away from us. Please keep Café World up, running and operational for your faithful customers and loyal, daily players.
Thank you.
About the Game:
Café World is a multiplayer restaurant simulation social network game created by Zynga, and launched in September 2009. It quickly became the fastest growing social game ever, reaching 8 million users in 7 days, and peaked at over 10 million daily active users, which made it Zynga's third largest game after FarmVille and CityVille. Available on Facebook, players strive to become virtual Master Chefs and build their Cafés by completing various missions, goals, multi-part quests and catering orders. Currently, the game attracts approximately 2.6 million monthly active users. It's a "freemium" game, meaning there is no cost to play, but players have the option of purchasing premium content. On 5/23/14 Zynga announced that it would be closing the game on 7/22/14.
Zynga's Executive Officers:
Don Mattrick, CEO
Mark Pincus, Chairman & Chief Product Officer
Zynga Corporate Office Address:
Zynga, Inc.
699 Eighth Street
San Francisco, CA 94103
Contact Zynga:
Toll Free Number: (800) 762-2530
Phone Number: (855) 449-9642
Fax Number: (302) 636-5454
Support Web Site: https://support.zynga.com/home/cafe-world