Save Buddhists and all minorities in Bangladesh
10
people have signed this petition.
Add your name now!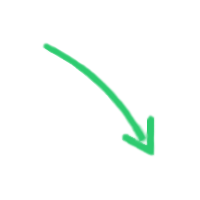 10

people

have signed.

Add your voice!
Maxine K.
signed just now
Adam B.
signed just now
A statement on the brutal arson attacks on Buddhist minority villages in Ramu, Cox'sbazaar, Bangladesh
5th October 2012
Dear Prime Minister David Cameron
The Bangladesh Buddhist Association, UK is deeply concerned about the physical security and well-being of Buddhists, Hindus and Christians minorities living in Bangladesh. Although Bangladesh is known to the world as a Muslim-majority country, for centuries there have been many diverse ethnic minorities and religions co-existing in the country and recognising each other's values, cultures and customs. However, the beauty of such a peaceful coexistence based upon human rights and dignity is increasingly being damaged and undermined by certain radical Muslim groups whose attitudes are not appreciated by the majority and, indeed, pose a threat to the diversity of social and religious belief in the country.  Some attacks on minority interests are being r reported by the local and national media, while many other outlets have remained silent due to fear of retribution.
There was an arson attack on Buddhist villages, religious buildings and Buddhist monasteries in the middle of the night on 29th October 2012 in Ramu,Cox bazaar District, Chittagong, Bangladesh. This shocking atrocity is one of many that have been carried out against Buddhists and other minorities in Bangladesh. According to our local account, a rumour spread across the region the day before the attack suggesting that a group of radical Muslims were planning to act against Buddhist and other minority interests there. The rumour became reality as people started to rally at the junction of Ramu on 29th October 2012 at around 10pm. Eye witnesses have reported that many cars, buses and trucks transported a large number of people to the Ramu junction and that the crowd quickly amounted to many thousands. As soon as Buddhist villagers received the news of possible attack by this angry rally, they called both the police and security forces to protect them. However, the security forces arrived at the scene five hours later, when their houses and monasteries were already burnt to the ground.
Government secret service agencies or government intelligent branches knew about this intentional plan many days before the attacks. They, however, failed to protect innocent Buddhist minorities.  Our question is: why did the security forces and police deliberately ignore the request? Why could they not have prevented the attacks, given that the distance between the Border Guards Bangladesh (security camp) and the Buddhist villages in question is only a 15- minute drive? The violence could have been prevented if the security forces had responded immediately to the phone calls. As a result of this intentional attack, more than 50 houses were completely reduced to ashes, including 22 Buddhist monasteries and 2 Hindu temples in different locations. Four monasteries lost buildings that were over 300 years old, along with more than a thousand ancient Buddhist manuscripts and artefacts. About 450 Buddhist families deserted or fled their homes during or before the midnight attacks. Their houses are damaged, and all valuable items inside them were looted.
These attacks suggest that some radical Muslim groups in the country have become sophisticated and capable of premeditated inflammatory action, more effectively than was previously thought. Increasing numbers of ordinary Muslims are now becoming radicalised. These organised attacks on innocent Buddhists, Hindus and Christians seem to be related to this increasing proportion of radicalised hardliners in the country.
The motivation for this atrocity is blamed on a Buddhist boy who, according to these radical Muslim groups, posted an insulting item on his Facebook page. However, this whole atrocity took place as a result of premeditated action against innocent Buddhist villagers. According to the local and national media reports, including eye-witness accounts, it was not in fact Uttamkumar Barua, the above-mentioned boy, who posted the insulting picture on Facebook:  they were intentionally and deliberately tagged on his Facebook page by those who intended to carry out this immoral and criminal act. The Facebook story was merely a tool to agitate the local Muslim majority and seek to justify this criminal action. If we look at the scale of organisation behind the act, the timing of the event and the security conditions, it becomes clear that this attack must have been sponsored by some highly-trained and sophisticated group.
There are no reports of Buddhists or other minorities retaliating in response to this brutal attack, and further attacks on Buddhist minorities are reported to have subsequently taken place in different locations across the Chittagong and Chittagong Hill Tracts. All minorities in Bangladesh, including Buddhists, have been living under immense tension, anxiety and fear.  The on-going attacks on Buddhists, Hindu and other minorities are completely unacceptable, unjustifiable and, indeed, intolerable. Our peaceful coexistence in the country is now under threat. As a result, mistrust between the communities will increase, which in turn could lead to yet more violence in the region - even in the entire country.
We, all members of the Bangladesh Buddhist Association, UK and our supporters, strongly condemn these arson attacks carried out in the name of religion. We all, with one voice, would like to request that you, the Prime Minister of the UK, and all other EU countries' leaders, put immediate and appropriate pressure on the Bangladeshi government to prevent future attacks.
We also request that the Bangladesh Government take the following actions:
1.      Conduct a neutral and thorough investigation of the incident and put those responsible on trial
2.      Provide full compensation for the physical, mental and property damage of the villagers as a result of the brutal arson attack, including rebuilding houses and monasteries
3.      Ensure guaranteed protection against future attacks on Buddhists and other minorities in the country
4.      Provide a transparent and public account of the persons or groups that were the master minds behind this atrocity
5.      Promote religious tolerance in Bangladeshi society and include strategies for developing mutual respect in the country's education system
6.      Fund and carry out systematic research for the reestablishment of mutual trust among the communities
Copy to:
1.      Prime Minister Sheik Hasina
2.      Foreign office UK
3.      Bangladesh embassy, UK
4.      Amnesty international, UK
5.      Foreign Offices, EU
6.      Human Right Watch, UK
7.      Japanese Embassy, UK
8.      Chinese Embassy, UK
9.      American Embassy, UK
http://www.narinjara.com/main/index.php/buddhist-temples-homes-burned-looted-in-ramu/
http://www.thedailystar.net/newDesign/news-details.php?nid=252147
http://www.bdnews24.com/details.php?id=233691&cid=2
http://www.weeklyblitz.net/2617/isi-behind-attack-on-buddhist-temples-in
Links