Save Braelon's Family
10901
people have signed this petition.
Add your name now!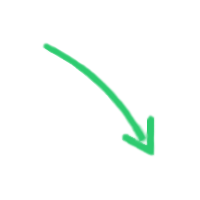 10901

people

have signed.

Add your voice!
Maxine K.
signed just now
Adam B.
signed just now
Alabama is guilty of abduction and now trying to force circumcision on a baby born to a 14 year old rape victim. We ask that those elected to PROTECT this country from tyranny stop this injustice immediately.The corruption on the local level is out of control and we are asking for a higher accountability in the chain of command.
Stop AL. DHR from destroying families. We ask for an immediate release of Braelon and his mother and her 14 year old brother from DHR abduction.

Forced circumcision was scheduled for Tuesday July 12, 2016. A petition by the family attorney has halted DHR violation of this mother and her family's right to make this decision for Braelon. Braelon, his mother and her twin brother continue to be traumatized being held against their will. We demand the release of Baby Braelon, his mother and her twin brother since NO legitimate reason has been found to have them in custody. A Dept. of Human Resources agent who came to the hospital stated she felt threatened. Therefore stating that she didn't feel the grandparents were able to protect the young mother. Wouldn't it mean that they WERE protecting the mother from the unlawful actions of the DHR agent? The only thing anyone did was quote their constitutional rights to her after she wanted to speak to the 14 year old mother "alone." The DHR agent threatened the young mother with taking her to court if she did not comply! So the mother complied, the DHR agent said they would not take the baby and left. A DHR agent approved their home the week before the baby was born. Taken by 3 armed police officers and a DHR supervisor along with 5 Shelby Baptist Medical Center security guards, the Shelby Baptist Medical Center Risk Management Director and another "floor supervisor" that looked like a bouncer took the baby 51 hours after birth from his nursing mother. Family witnessed the actual removal of the newborn. Juda Myers, CHOICES4LIFE and Terri LaPoint Health Impact News/MedicalKidnap witnessed all but the actual part where a hospital social worker pried the mother's hands from her baby laying on her chest. They stood over the mother waiting for the baby to finish nursing.Constitutional rights were and continue to be violated as well as Alabama laws. She and her newborn baby are being held without warrant, court order or legitimate reason by Alabama Dept. of Human Services, Shelby County.

This would be unbelievable had witnesses not been there to witness the abuse.

The next evening DHR took the mom and her twin brother from her home again without warrant or reason because there was a social media storm.

The mom sent pics of the horrible conditions of the group home she is confined to and they confiscated her phone. She is unable to talk to her atty and restricted on visits with family. She and her family are LOCKED in a room for visits and if there were a fire or other emergency they would trapped.

Mom and family opted against circumcision but DHR is FORCING circumcision scheduled on Tuesday July 12. No one but DHR has made this decision.

This 14 mom begged for FOUR days from June 28- July 1, to take her sick newborn to the hospital. He was throwing up, had fever and diarrhea. It wasn't until she demanded and threatened to call police did they take the baby to the hospital late Friday night. So sick was this baby that the local hospital transported him to Children's hospital just last week. Forced to wash her clothes and prepare her meals as well as take care of her baby 24/7. It is our opinion that she is being pushed to fail so they can take the baby permanently.

The judge presiding in this case has failed to get reason for this abduction from DHR and after 3 hearings the only thing discussed is the overwhelming social media about the injustice.

There are so many more laws broken and you can read the whole story at www.medicalkidnap.com or follow on FB https://www.facebook.com/SavebabyBraelon/

Donations on ipetition WILL NOT go to the family and run by ipetition to help them.