Save Bancroft Park!
208
people have signed this petition.
Add your name now!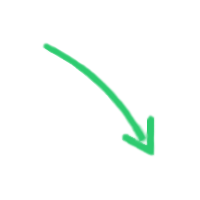 208

people

have signed.

Add your voice!
Maxine K.
signed just now
Adam B.
signed just now
It has come to our attention that Bancroft Park will be significantly changed by the Groesbeck Drain Project. The changes we're concerned about relate to non-drainwork parts of the plan. We the undersigned assert that we want to preserve the special features of this unique park. We assert that the 4 proposed non-drainwork changes that we list here below will needlessly damage the special beauty and natural experience of this park. We assert that we have had no opportunity to give relevant input on these changes, and that we would like to do so now, before work starts. (Please include your last name in the Name section. And in the Comments section please put your street/city. House number is not needed. Zip code is asked for in a separate question. In priority of significance, signers who live near the park will have the most influence, city residents next, then out of town people who use the park. We appreciate the interest of others, but signers of this petition should be from those 3 groups.)

We, the undersigned, ask:
1: ...that the Bancroft Park forest path be maintained as a gravel path. (The plan is to pave it into a 10-foot-wide road.)
2: ...that Groesbeck golf course be kept out of the park forest, so that the golf experience doesn't intrude on the natural experience of people using the forest path. (The plan puts a new golf tee well into the forest, near the path.)
3: ...that snow-sledding for kids be preserved and enhanced on a north-facing slope on the golf course or other nearby location. Due to an enlarged drainage pond, the famous Angel Hill is slated be lost (without public discussion). It has been said there might be free excess excavation dirt available from the drain project. If so, we would support using such dirt to replace the lost sled hill.
4: ...that the two large viewing platforms planned to be built along the forest path not be constructed.

We would like friendly public interaction about these and other non-drainwork parts of the project in the Park. Our goal is to quickly and cooperatively find and confirm mutually acceptable solutions.


*******

IMPORTANT NOTES:

Note #1: Below is our FAQ on the non-drainwork plan for Bancroft Park, giving background information on our position. Please read it if you want more information to help you decide whether or not to sign this petition.
Note #2: Please type your city/street in the Comments section! A comment about how you like to use the park would be nice, too. All sigs are helpful, but officials would be most interested in the wishes of those who live near the park, then city residents, then visitors after that.

Note #3: Unrelated to our petition, after you click the "Sign!" button, you will be shown a donation page from iPetitions.com, the petition service. This page might not have a "close" option, but your signature is already added and you can just close the window at that time. Their request is optional and totally unrelated to our Bancroft Park petition. Any donation would go to iPetitions.com.
********


BANCROFT PLAN FAQ

A Unique, Famous Little Urban Jewel
Bancroft Park is located on the last intact remnant of the Mason Esker, the biggest esker in Michigan, and even in the northern hemisphere (according to Google). Bancroft is perhaps the world's only municipal park located on such a huge esker. It is certainly a unique and special park. Bancroft is used as a demonstration site for MSU geology classes and is featured in a geology documentary. (An esker is a ridge of glacial gravel.)
Bancroft Park is the hilliest and most dramatically beautiful natural area in downtown Lansing or the near north-side. It's been a popular park for almost 100 years.
Casual outdoor neighborhood fun has always been popular but it has become even more popular in recent years. Bancroft is enjoyed for many compatible, sustainable, casual activities.

The Proposed Park Changes
*Pave the trail and turn it into a maintenance road. -- The trail is a half-mile loop through the forest. It's a firm, level, gravel surface that blends in perfectly and is enjoyed by a wide range of park enthusiasts. The plan is for the trail to be expensively paved into a 10-foot-wide road with grading farther out to the sides. This paving would be a huge impact to this unique glacial esker and forest. Over a dozen large trees would be cut down! Paving is said to be for the maintenance of two small, common tube-culverts, but this is unnecessary since the culverts have already been maintained for years by trucks driving on the gravel path. Paving is NOT a needed part of drainwork! The plan also involves creating a much larger vehicle entrance off of David Street to the north. This is unneeded. This entrance is now a small footpath and should remain as such. We note that in nature areas that paving is done in a very limited way and is strictly minimized. The Lansing parks Master Plan states its goal is to reduce paving in new projects. Paving is known to worsen erosion and emits toxic run-off. The paving will not qualify for ADA handicap-accessible status due to the hilly terrain. We note that the central highlights of a nature area are not typically damaged or reduced in an attempt to improve access. Modifying our only wild urban park in this way would give it more of a "freeway rest area" feel that would harm its uniqueness. Bancroft is our downtown area's only hilly park! It's the region's only urban park built on a glacial esker! Reducing its hills and "taming" it for paving is a bad idea. It hurts the specialness of this park! Indeed, paving would create a definite slip-and-fall hazard on wet/icy leaves of the remaining downhill curve. People will get hurt! Paving would ruin the park as a XC ski location. Paving will heave and won't be maintained more than other local asphalt paths. The gravel path can be easily and cheaply maintained to increase usability and sustainability, increase compatible recreation, and prevent erosion.
*Moving Tournament Golf Tee #7 into the park forest. -- Presently the golf course is isolated from the park forest and its trail. There is a fairly straight fence boundary and a large buffer of forest so that the golf experience doesn't intrude. The new plan proposes moving a golf tee significantly into the Bancroft Park forest area to create a more challenging shot across the pond. This project will require cutting down 5-10 trees, building a bridge and retaining walls. (UPDATE: ***46*** trees were flagged to be cut for the tee. Soon coming down, if they're not cut already. Several were over 30" in diameter. This is a very time-pressed situation!) The reason given is that the current #7 tee "won't grow grass" or that liability or golf regulations require it, but any needs should be resolved within the golf course. The plan puts golfers much too close to forest trail users. This expensive change prioritizes a few elite golfers over other residents. We note that the golf tee location changed during the course of planning to be further into the park. If there is somehow no room on the golf course for this tee then perhaps the original new location could be re-considered. But, really: keep the golf course on the golf course! We note that 20 years ago, our Friends group was first formed in response to an attempt from the golf course to put fairways in the park forest -- that take-over attempt was stopped.
*Cutting down trees. -- Tree removal is part of both the trail paving and the golf-tee moving. This park is unique for its trees. Tree removal is an impact of those two changes that deserves special attention. Paving the trail requires cutting down about a dozen trees and likely damage to more. Moving the golf tee into the forest involves cutting down 5-10 large trees (UPDATE: *46*). The person in charge says that few large trees will be cut, perhaps only 10 total, but his count and measurements seem questionable, with smaller trees not being counted. The wider areas of grading marked in the official plan include dozens of trees. And contractor discretion is built in, which means that inconvenient or damaged trees can be removed at will during the project. However, the manager said that we can carefully plan the route of the paving beforehand to minimize tree damage. Even so, heavy equipment work in the forest seems likely to harm trees. ...Please protect our trees! Protecting trees is in the parks Master Plan!

*Two large wooden observation platforms. One is sited to overlook the golf course pond on an already high point of land. The other is sited next to the small, pristine kettle pond on a peninsula which is already a nice high, dry overlook. The platforms would have high railings with steel-mesh infill fencing. Ugly! These platforms would diminish the natural experience of this small forest.
*Surprise sled hill closure! Our Friends group was recently informed that the Angel Hill heritage sledding area on Groesbeck golf course would be closed due to a new larger drain-water pond waterline encroaching on the lower run-out area. This is the only sled hill in this part of town. And it's the best sled hill overall! Were other options considered? Could the waterline have been extended elsewhere or made deeper? We note that the public wasn't given a chance to make input. This major loss of winter recreation does involve drainwork. As such we don't reject the change if it is needed. If the hill can't be saved, can a better hill be made elsewhere on the golf course? We were offered only one option: a new hill that would eliminate the only ballsport playing field in the Park, with its backside awkwardly facing the Park entrance. We rejected this. But our Friends group voted 100% in support of sledding and the Angel sled hill. We want to explore other options for the sake of the kids.
*Misc... *70 yards of unsightly limestone chunk riprap are planned to be used to plug the streams going into and out of the kettle pond. Is this needed? A local naturalist asserts that these streambanks are stable. They are highly valued parts of the park experience. Riprap would likely be an eyesore. *Astonishingly, several mature trees in the park are marked in the plan to be "topped" -- the tops cut off -- to be dumped into the kettle pond to create wildlife habitat. ...Please find other trees for this purpose! (There are already many tree tops in the kettle pond!)
*Work in park has not started so changes could be made. Public not included enough in the process. We've been told this was all decided years ago and that the public was included, yet the neighborhood seems uniformly shocked and surprised and from our surveys seems overwhelmingly against these listed non-drainwork parts of the project. Neighborhood and park groups insist they didn't know. We haven't found any enthusiasts at all. The plan seems to be the idea of one person, with the input of maybe another. It doesn't seem like any of these changes to the park were requested by the public or made in light of any overall park plan. We are not trying to make a determination between two groups since there is no group in favor of the plan. No one has provided any evidence of significant support, nor any indication that needs-assessments were done. We don't think we're misrepresenting the arguments in favor of the plan. We have heard them repeatedly. But thorough, even-handed reasoning, as above, really seems to go against the changes, so we are signing this request that the plan be revised. How it gets revised is another step. The trees are scheduled to be cut this winter! So we think a stop-work order for the non-drainwork parts of the plan would be helpful at this time. We would like the public to have a meaningful role in any changes. And we would like a Master Plan to be created for Bancroft Park, with public input, that can be revised in an ongoing way.