Save Arash Sadeghi and 8 other political prisoners on hunger strike
277
people have signed this petition.
Add your name now!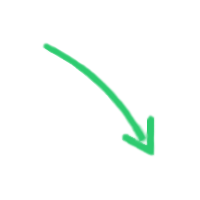 277

people

have signed.

Add your voice!
Maxine K.
signed just now
Adam B.
signed just now
Dear Ms. Asemeh Jahangir, Special Rapporteur for Human Rights in Iran:
We are writing this letter to you because the lives of several political prisoners on hunger strike in Iran are in a grave danger. We have no other way to raise our concern other that asking you to please use any means possible to end this horrifying situation.
The nine on hunger strike include civil rights defender Arash Sadeghi, who is currently serving a 15-year sentence for his peaceful activism. He is in critical and worrying condition after more than 55 days on hunger strike in Tehran's Evin Prison.
Safeghi has lost a lot of weight and he's suffering from stomach and intestinal problems. His blood pressure has dropped severely, and he is constantly in and out of the prison clinic. He spat out blood and he can barely stand or speak.
Sadeghi began serving his 15-year prison sentence in June 2016. The charges against him included "assembly and collusion against national security," "propaganda against the state," "spreading lies in cyberspace," and "insulting the founder of the Islamic Republic". He began his hunger strike on October 24, 2016.
There are others on strike, and they also are in very poor condition. Even though at least one political prisoner in Iran has died as a result of his hunger strike, judicial officials have not only ignored the worsening conditions of the hunger strikers, but in some cases they have punished them for their protests, as well.
For instance, Saeed Shirzad, in Rajaee Shar Prison, stitched his lips shut in protest of the horrible treatment of political prisoner.
We are a number of political activists, human right defender, doctors, professionals, university students, and former political prisoner, asking for help. Please take immediate action.
Thank you.
سرکارخانم عاصمه جهانگیر، نماینده ویژه حقوق بشر سازمان ملل در ایران
علت نوشتن این نامه به شما بدین جهت است که ما شدیدا نگران زندگی چندین زندانی سیاسی در اعتصاب غذا در ایران هستیم. برای ما راهی دیگر جهت ابراز نگرانیمان نمانده و از این رو بشما رجوع می کنیم. خواهش می کنیم از هر طریق ممکن برای خاتمه دادن به این وضعیت هولناک اقدام کنید.
در میان 9 زندانی در اعتصاب غذا، آرش صادقی فعال حقوق مدنی است که محکوم به 15 سال زندان شده است. وی اکنون در وضعیت خطرناک سلامتی قرار دارد. ا 55 روز ازاعتصاب غذای وی در زندان اوین در تهران می گذرد.
ارش صادقی که به جرم، " تبلیغ علیه نظام" ، " دروغ پراکنی در شبکه های اجتماعی" و توهین به رهبری" محکوم شده اعتصاب غذای خود را در 24 اکتبر آغاز کرده اشت.
افراد دیگری نیز در اعتصاب غذا هستند که حال اکثر آنان وخیم است. با اینکه تا کنون دستکم یک نفر در اثر اعتصاب غذا جان خود را در زندانهای جمهوری اسلامی از دست داده، مقامات قضایی نه تنها به این وضعیت بی توجهی کردند بلکه این زندانیان را تنبیه نیز می کنند.
سعید شیرزاد یک زندانی دیگر در در زندان رجایی شهر در اعتراض به بد رفتاری و آزار زندانیان لبان خود را دوخته و دست به اعتصاب غذا زده است.
ما جمعی از فعالان سیاسی و مدافعان حقوق بشر، پزشک، متخصصین، دانشجویان دانشگاه ، زنان و مردان زندانی سیاسی سابق از شما کمک می خواهیم . از شما خواهش می کنیم فورا در خصوص این وضعیت اقدام کنیم.
با سپاس