Save ANWR from Oil Drilling!
60
people have signed this petition.
Add your name now!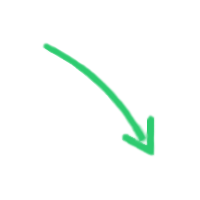 60

people

have signed.

Add your voice!
Maxine K.
signed just now
Adam B.
signed just now
My name is Min Ji. I am a 6th grade student right now, and I am from South Korea. I am sure that you always use oil in your everyday life. You use it to ride your car, to get electricity, and almost all the stuff you use daily is made from oil. But oil is starting to disappear rapidly. The places to drill for oil are dropping. The oil companies now plan to drill in the most well-preserved and pristine refuge for animals, ANWR. Now, as a person who uses oil every day, would you want the companies to ruin an American Treasure to get a small percentage of oil? This petition is asking companies to stop wanting to drill in ANWR for oil.
People say that the actual drilling place will take place in an empty tundra, a coastal plain. Although people say it is a wasteland, it is the "biological heart" of the refuge, and it is the land where the porcupine caribou use to migrate. Even if they drill just a small area, the harsh weather and short growing seasons will not give enough time for the animal species to recover from the disturbance they create. The oil in ANWR spreads across the refuge, and the companies will eventually start expanding their business with roads and pipelines. That would disrupt wildlife and cause habitat fragmentation for the animal species. (ANWR; Why shouldn't we drill?)
According to Natural Resources Defense Council, ANWR is actually one of the most well preserved places in the whole world, and a great reminder that preserving nature is an American core value. In 2008, when Barack Obama was doing his campaign, he pledged to the audience that he wasn't going to let the coastal plain in ANWR exposed to the oil companies. According to a vote conducted on 2008, 55% of the American citizens opposed drilling and 35% of them favored for it. The oil in ANWR will take a decade to reach the market. Even if the ANWR oil reaches the American market, it will just satisfy 3% of the American citizens and ruin a whole gigantic refuge. (ANWR: Why Trash an American Treasure…)
Once again, ANWR is an American Treasure that should be preserved for as long as we can. ANWR is one of the most well-preserved and pristine environments in the world. Please sign this petition so that oil companies who want to drill in ANWR could stop.