SAVE A FATHER,STOP DEPORTATION,AREN'T WE ALL ONE NATION
20
people have signed this petition.
Add your name now!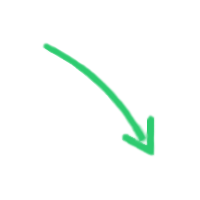 20

people

have signed.

Add your voice!
Maxine K.
signed just now
Adam B.
signed just now
Aren't we all living beings,we ALL breath,bleed, and feel the same way. God made us this way. Everyone is unique and specially made in there own way, God intended it this way aswell. since the beginning of time our kind have fault for freedom!! look back at these hero's and remember the hardships and what they each stood for......
#Roger Williams A deeply spiritual man who started the first Baptist church in America in 1638, he founded the colony of Providence Plantation on the premise of religious freedom, envisioning it as a refuge for religious minorities.
#Rosa Parks refused to give up her seat on the bus, but she was also an anti-rape advocate.
#Helen Keller advocated for the rights of people with disabilities, but she also supported increased birth control access.
#Dr. Martin Luther King Jr. gave his famous, "I Have a Dream" speech, but he also focused on the importance of equal economic opportunity for all.Dr. King dreamed of a world where people of different races could coexist peacefully.
#Susan B. Anthony fought for women's suffrage, but she started out as a slavery abolitionist activist.
#Cesar Chavez didn't only care about humans. He was also an avid animal rights supporter.
So you see they all fought for a cause that WE all benifit from today. Imgaine if they had giving up when the going got ruff?? I too HAVE a DREAM " Stop judging and punishing ones for there place of birth.
Alfredo Perez is a loving, caring father, Friend and much more, motivated to keep positive and always find a way to fix a situation, he never let his legal status define who he was or what he could accomplish. Bold and Proud is who he is at heart. The I.C.E. ( aka cold & heartless) desides they will detainee him in a prison for a crime he had no control over (where he was born). Can you imagine, this happening to you or a loved one??? My 9 year old doesn't get why daddy can't come home? Everyday she asks me can I go pick him up yet.... This huge lump in my throat full of tears that I don't want her to see, turns to anger and frustration because there's nothing like a child's love you'll do anything to protect them. I promised my babygirl I would bring her daddy back! There for giving up is not a option! I can't do this alone I need guidance, knowledge, support, prayers from others who have been where WE are or could be in the future, or just be a simple human with a good heart and say a prayer for my family... Just as I will pray for any other's going through this horrible situation.
So who is to say who can stay and leave!! A immigration judge can, my goal is to make him see the real picture, the broken hearts he will single handily break if he doesn't let Alfredo stay.. This is a huge obstacle I will tackle in the coming days/weeks. I can't let my fear overcome me, I will stay strong, I'll never give up this fight has only just begun. with Best regards, MISTY