Free Savchenko: open letter to European leaders (SK)
37
people have signed this petition.
Add your name now!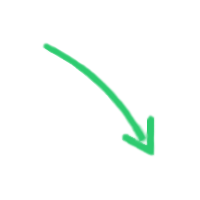 37

people

have signed.

Add your voice!
Maxine K.
signed just now
Adam B.
signed just now
Apelujeme na Vás na prijatie naliehavých opatrení s cieľom okamžitého a bezpodmienečného prepustenia tridsaťštyriročnej Nadiyi Savčenko, ukrajinskej občianky, zajatej a uväznenej na viac ako 20 mesiacov v Ruskej federácii.
Ruské orgány si urobili výsmech z ľudských práv, medzinárodného práva a ich vlastnej ústavy. Ukázali ako opovrhujú medzinárodným spoločenstvom a minským protokolom.
Doteraz sa ukázali všetky snahy medzinárodného spoločenstva ako neúspešné. Dňa 4. marca na protest proti konaniu na ruskom súde, Nadiya Savčenko ohlásila držanie hladovky, odmietajúc aj príjem tekutín.
Naša možnosť zachrániť jej život otestuje efektivitu medzinárodnej diplomacie a náš záväzok európskym hodnotám.
---
List bol iniciovaný Olou Hnatiuk, ukrajinsko-poľskou intelektuálkou a, historičkou a spisovateľkou.
Bol podpísaný 2000 ľuďmi vrátane nasledujúcich prominentných umelcov, politikov a intelektuálov,
inter alia:

Svitlana Aleksievich, writer, Nobel Prize Winner in Literature (Belarus)

Elfriede Jelinek, writer, Nobel prize Winner in Literature (Austria)

Tomas Venclova, writer (Lithuania/USA)

Bernard-Henri Lévy, philosopher (France)

Guy Verhofstadt, President of the Group of Alliance of Liberals and Democrats for Europe in the European Parliament, former Prime Minister of Belgium (Belgium)

Agnieszka Holland, film director (Poland)

Pascal Bruckner, philosopher (France)

Andrej Plenković, Member of the European Parliament, Co-Chair of the Parliamentary EU-UA Association Committee (Croatia)

Luboš Dobrovský, minister at Vaclav Havel Presidency, former Ambassador of Czech Republic to Russian Federation (Czech Republic)

Viola von Cramon, Member of the Bundestag 2009-2013 (Germany)

Mikhail Epstein, Professor of Cultural Theory and Russian Literature, Emory University, Atlanta (USA)

Peter Pomerantsev, journalist (UK)

Fedor Gál, writer (Slovakia)

Manfred Baechler, Zurich, microbiologist (Switzerland)

Ilian Vassilev, former Ambassador of Bulgaria to Russia, Managing Partner Innovative Energy Solutions Ltd. (Bulgaria)

Radu Magdin, analityk analyst, former advisor to Prime Minister (Romania)

Adriaan van Dis, writer (Netherlands)

Victor Shenderovich, writer (Russia)

Zsófia Bán, writer (Hungary)

Lidija Dimkovska, poet, interpreter (Slovenia, Macedonia)

Aris Fioretos, writer (Sweden)

Maria Grazia Bartolini, Professor, University of Milan (Italy)

Daniel Cohn-Bendit, co-president of the Greens/Free European Alliance Group in the European Parliament

Jerzy Buzek, former president of the European Parliament

Ann Applebaum, journalist (USA)

Raphael Glucksmann, philosopher (France)

Arvo Pärt, composer, and Nora Pärt (Estonia)

Olga Sedakova, poet, philosopher (Russia)

Adam Pomorski, Polish PEN-club

Jamala (Susana Camaladinova), singer (Ukraine)

Rebecca Harms, Member of European Parliament

Elmar Brok Member of the European Parliament

Michael Gahler Member of the European Parliament

Adam Michnik editor-in-chief "Gazeta Wyborcza" (PL)

Lija Akhedzhakova actress (RUS)