Sauk Rapids Stands with Centracare
Show your support by signing this petition now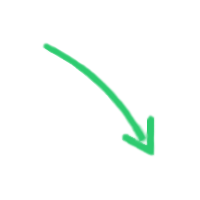 0

people

have signed.

Add your voice!
On Friday, January 7, Centracare released a public post outlining the current COVID situation within their system. The data is alarming. Here's the "meat and potatoes" of the post:
What we know:
Our 3-day positivity rate as of 1/6/2022 was 49.7%.
Since 12/20/2021, the growth of COVID in our community is 250%.
At St. Cloud Hospital, 70% of the ICU beds are filled with COVID patients.
At St. Cloud Hospital, 25% of the hospital is filled with COVID patients, with 118 COVID patients as of 1/7/2022.
What we are asking:
We are asking our public leaders and policymakers, who have the authority and responsibility, to mandate masks for the next six weeks.
Wear your mask when out in public, especially indoors. A medical-grade mask is best.
Limit interaction with others outside of your workgroup or family.
Wash your hands, stay home if you're sick, get your vaccine.
In the spirit of transparency, click here to view the original post.
On January 11th, it was published that local community leaders refused to even bring masking to a council meeting for a vote. We are disgusted. Our community is in the midst of a public health crisis, and the city of Sauk Rapids has failed to act to protect our community. We demand that the council formally bring a resolution to the next city council meeting to implement a six week mask mandate, with the expectation that it can be extended if our hospital is still overrun.
Signature
No signatures yet. Be the first one!